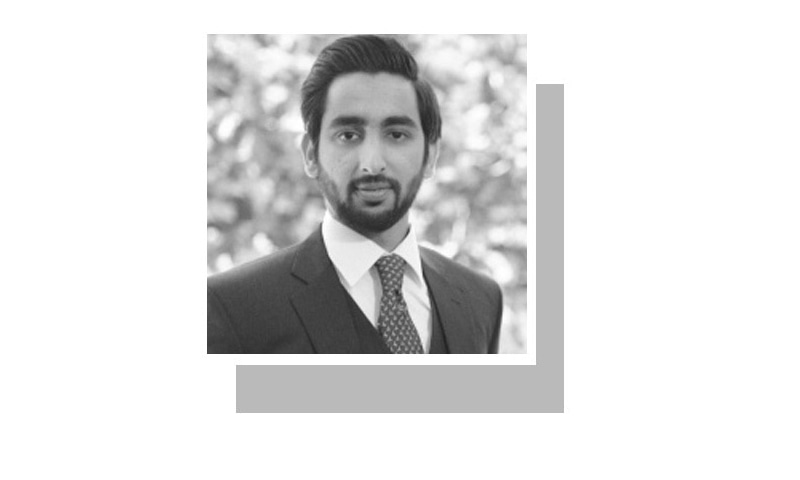 WHEN terrorists attacked the Shah Noorani shrine in November last year, 50 ambulances had to be dispatched from Karachi to rescue the injured. Astonishingly, there was not a single major hospital near Khuzdar that could provide such services. A few months later when another Sufi shrine was attacked — this time in Sehwan — some of the most seriously injured were airlifted to Karachi because the local hospital was grossly ill-equipped. Both attacks — separated by only a few months — helped highlight the dearth of basic public services in areas that are remote and distant from Pakistan's major urban centres.
This is not just the story of Khuzdar or Sehwan. Throughout Pakistan, rural areas lag behind urban centres both in terms of development and economic opportunities. Politicians frequently cite lack of funds as the reason for the growing rural-urban divide.
While this may be partially true, it obscures the underlying cause of our distributional imbalance. Rural areas in Pakistan are under-developed not because the government has insufficient funds, but because the institutional incentives under our constitutional design are skewed in favour of densely populated cities. Unless we open our design choices to debate and undertake serious institutional reform, this problem will continue to persist. More funds will not resolve the problem; changing institutional incentives will.
---
Decision-making at the provincial level favours urban centres.
---
The perverse incentives generated by our constitutional design explain why several of the injured from Sehwan had to be treated in Karachi and why its facilities are better than most other cities close by. Under Article 106 of the Constitution, there are 168 seats in the Sindh Assembly including 29 reserved for women and nine for non-Muslims. Any party that wins 84 seats gets to form the provincial government, which gives it control over the executive and legislative agenda for the entire province. Because each member of the provincial legislature represents an equal number of people, electoral districts for the Sindh Assembly are drawn on the basis of population, not geography. This means a region that is geographically much smaller can be over-represented in the legislature due to its greater population density. Jamshoro (the parent district for Sehwan), for instance, elects only three legislators to the Sindh Assembly; Karachi, by contrast, elects 41.
It is easy to see what's wrong with this arrangement. A legislative proposal that benefits Karachi is easier to pass when compared with one that benefits Sehwan. It simply has more support in the provincial legislature. Even if under-represented districts want to oppose provincial proposals that confer concentrated geographical benefits on an area like Karachi, they must overcome the collective action problem to mount effective opposition. By contrast, a district like Jamshoro that has fewer representatives in the Sindh Assembly faces greater difficulty in finding requisite support for projects that benefit its residents. Since this pattern repeats itself across all provinces, interior Sindh lags behind Karachi, Khuzdar behind Quetta and South Punjab behind Lahore.
Even worse, decision-making at the provincial level favours densely populated cities in the long run too. A party seeking re-election will naturally focus its attention towards major urban centres: win Karachi and you win half of the seats needed to form the provincial government. Why waste precious time, effort and limited resources on an area that only gets you three seats? The gains made by spending one rupee in urban Karachi are far greater than spending the same amount in rural Sindh.
This illustrates the inadequacy of incentives for provincial governments to divert resources and expend public funds on the provision of public goods in remote areas. In this context, law and economics require us to rethink our de­­sign choices so as to recalibrate these in­­s­­­­­titutional in­­cen­­tives.
There are two ways of addressing this imbalance from a constitutional standpoint. First is to empower local governments in the true spirit of Article 140-A. None of the provincial governments appear to have done that and any attempts to the effect have been half-hearted at best. Devolution of power is vital for improving service delivery at the local level. Second is to consider, or at least, debate the merits (or demerits) of shifting provincial legislatures to a bicameral system. A bicameral legislature for each province, elected directly by the people, with one house drawn on the basis of equal population and the other on the basis of equal geographical size will balance out today's skewed incentives.
Knowing that support in both houses of the provincial legislature is required to pass legislation will not only force political parties to develop deeper roots in rural areas but will also incentivise a more equitable distribution of public funds across the province.
Changing institutional incentives is, thus, key to any meaningful reform in addressing our intra-province imbalance. Starting a discourse over our constitutional design is the first step.
The writer is a lawyer.
Published in Dawn, March 29th, 2017