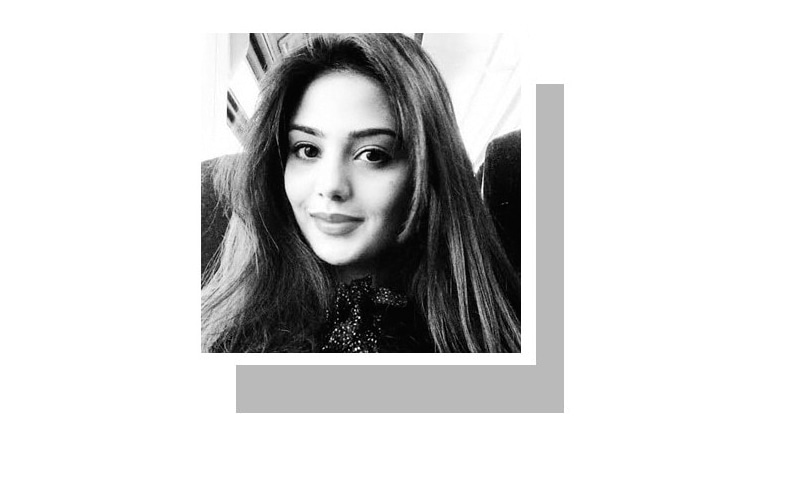 ACCORDING to official sources, the government has decided to table a bill to extend the 'exceptional' use of military courts for another three years. Reportedly, the draft amendment would give military courts jurisdiction over any offence considered to be an act of terrorism, a broader mandate than the 21st Amendment, which was applicable only to "terrorism motivated by religion or sectarianism" and where the accused were "members of proscribed organisations".
At the expiration of the 21st Amendment in January 2017, ISPR, the military's media wing, made two assertions supporting their 'success': first, "cases were dealt through due process of law in the military courts"; and second, that military trials have had "positive effects towards reduction in terrorist activities". Both these claims are debatable, making the case for the extension of military courts misleading and in violation of Pakistan's international law obligations.
Human rights groups and legal experts have documented in detail how military trials of civilian terrorism suspects pursuant to the 21st Amendment have fallen far short of fair trials standards.
Particularly worrying is the opacity with which these courts have operated. Proceedings of military courts, their judgements, reasoning and evidence, and details about the alleged offences for which suspects were tried have been kept secret. The trials were closed to the public and families of the accused — even the National Commission for Human Rights, a statutory body with a mandate to ensure the promotion and protection of human rights, was not given access to observe the trials.
Also of concern is the high rate of 'confessions'. At least 159 out of 168 people whose convictions were publicly acknowledged by the military allegedly 'admitted' to the charges, raising serious questions about coercive measures being used to get these 'confessions'.
Furthermore, suspects have been defended by military officers who are not civilian lawyers. The military says the accused willingly decided to forego their right to engage civilian lawyers — a claim that is impossible to verify because of the lack of independent access to the accused.
---
The claim that these courts have helped reduce the threat of terrorism is weak.
---
The assertion that these trials met 'due process' makes a mockery of the principle of fair trial. Such trials are not just a violation of the rights of the suspects, they also necessarily bring the finding of guilt by these courts into question. On this ground alone, military trials of civilians must not be extended.
The second claim, that these courts have helped reduce the threat of terrorism, is also weak. In the last nine days alone, several attacks alleged to be acts of terrorism have killed over 100 people in Pakistan. Even when they were in operation, the country saw some of the deadliest attacks in recent years including at an imambargah in Shikarpur, a university in Charsadda, a park in Lahore, a hospital in Quetta, and a mosque in Mohmand Agency. In this context, the claim that military courts have reduced terrorism, without any evidence or elaboration, is perplexing.
In any event, it is nearly impossible to show any kind of causal link between the types of jurisdiction used to adjudicate serious crime like acts of terrorism and the propensity of those who engage in such crimes to carry out these kinds of acts.
The impression created that 'terrorists' roaming the streets were incapacitated from carrying out further attacks only because of convictions by military courts is also difficult to sustain.
These courts have largely convicted people in two categories of cases: people whose cases were pending in ordinary criminal courts or anti-terrorism courts that were transferred to them for trial; and people who were detained at 'internment centres' in Fata or other undisclosed locations (many of these people are alleged to have been subjected to enforced disappearance). This indicates that many of the convicts were already in detention before their military trials, and not suspects 'set free by the courts', as is popularly believed.
A dispassionate assessment of the performance of these courts shows they have been catastrophic for human rights and the rule of law in Pakistan. The 21st Amendment targeted the Constitution's fundamental principles: separation of powers, independence of the judiciary and protection of human rights. Yet, the promised 'quick results' — the 'benefits' of the 'human rights cost' — are nowhere to be seen.
This is not surprising, as the very rationale behind military courts as a solution to terrorism was flawed.
The frustration with impunity for terrorism and serious crimes in Pakistan is legitimate, but there are no overnight solutions to a crisis caused by decades of neglect. Ensuring justice — as opposed to convicting a large number of people without the fair and impartial adjudication of responsibility — will require major rethinking of Pakistan's political and security strategy as well as significant reform of the criminal justice system.
It will require learning from the successes and failures of other jurisdictions that face similar security threats; ensuring that minimum guarantees of the right to a fair trial are at all times protected; and drawing from the actual everyday experiences of judges, lawyers and investigators, not hasty, ill-conceived measures motivated by political expediency at the cost of the fundamental principles of fairness.
The government failed to enact any of these reforms in the two-year period military courts were in operation. And now, instead of admitting that the 21st Amendment was a terrible mistake, the government has started talks to reintroduce the courts.
This attempt must be resisted. We have ample evidence to show reviving these courts will not help counter the very real terrorist threat facing Pakistan. Instead, it will bring Pakistan a step closer to permanently incorporating into law what was said to be an 'exceptional', 'short-term' departure from the normal legal processes and human rights protections, giving the state an excuse to continue to ignore the actual reasons behind the lack of accountability for terrorism and other serious crime.
The writer is a legal adviser for the International Commission of Jurists.
Twitter: reema_omer
Published in Dawn, February 21st, 2017