Last year was probably Pakistan's best-ever and worst-ever in a cricketing sense.
We all know that under the watchful eye of old man Misbah, the Test team rose to the best in the world. However, in an effort to prove to us that they haven't really changed, they then subsequently lost five in a row.
The ODI side was also only a fingernail away from missing Champions Trophy qualification. Let's not even discuss the shambles of the ICC World T20.
In any event, it's over.
---
Fawad Alam's hair, Kohli's pants, Bravo's singing ... and other predictions for 2017
---
You can put a cork in last year and store that bottle somewhere deep in your basement. Let it ferment a while. Possibly for about 20 years. Then re-open it over a feed of biryani at the damaad's villa and explain to him why Pakistan of 2036 is so much worse than Pakistan of 2016. You know it will be.
But 2016 was yesterday and 2036 is too far ahead, so let's just focus on 2017.
Unsure of what the coming year will hold in a cricketing sense? Well, I've consulted with the cricketing gods and here is what they tell me will happen, country by country:
Pakistan
Misbah will retire, but Younis Khan won't.
Younis' gift to 2017 will be to mistakenly join the IPL draft when he accidentally nominates "Australia" as his nationality on the entry form.
The Pune Super Giants will pounce and bid 1.2 million US dollars for his services.
In his first match, Younis will make the first triple hundred in tournament history and celebrate by doing a walking handstand, backwards, around the stadium.
In the post-match interview, he will state that "push-ups are yesterday's fad."
Fawad Alam will continue to pile on the runs in the Quaid-e-Azam trophy.
This will be a source of utter embarrassment for the national selection panel as they refuse to select him on the grounds of over-manicured facial hair.
Inzamam will appear on national television acknowledging that although they let Misbah wear a beard that "in all honesty looked rather weird", a line in the sand needed to be drawn.
It will force Yasir Shah to abandon his plans of sporting a green mohawk in the Champions Trophy.
The hype surrounding Mohammad Amir will die a quick death after pundits acknowledge that an average of over 38 for his 10 Tests in 2016 was not what they were expecting. After being sacked from the team, he will return as a medical professional, assisting players to recover from suspected career-ending knee injuries using secret methods that he perfected at the Gabba.
India
Virat Kohli will step down as the Indian captain, noting that the opportunity to be a vice president at India Cements was too big to ignore.
When asked what tasks the vice president's role entails, Virat will say: "I'm not sure, but it will allow me to wear sensible pants for a change."
Ravi Shastri will continue to search for meaningful employment with the BCCI after being overlooked for the coaching job in 2016.
He will finally land a role as ground announcer at Wankhede Stadium, after posting a YouTube video of himself lip-syncing to Taher Shah's Eye to Eye that will go viral.
Demonetisation will continue to take its toll, with Brett Lee starring in the Bollywood film I'm All For Plastic. It will flop, but not before Shane Warne thinks it is a documentary about his face.
England
Voting to leave the EU means that the team representing England and Wales can no longer claim to be the best side in Europe. This title will now vest with Ireland.
Alastair Cook will hold onto the English captaincy for the year, citing the fact that he is the only English-born player left in the side.
England will look at taking their all-rounder selection policies to a new level. Not content with the multi-talented Woakes, Stokes, Ali and Bairstow in the team, it will become a pre-requisite that every player picked must be able to execute on at least two cricketing disciplines, no matter how poorly.
Therefore, Piers Morgan will be selected for his ability to remain friends with Kevin Pietersen while hacking into phones.
James Anderson will start bowling Chinamen in an effort to take wickets when not bowling on greentops.
Australia
The fascination of trying every known player at number 6 will continue.
The Australian Prime Minister will offer Stuart Binny citizenship and subsidised lodging if he will take up the challenge.
Binny will decline once he learns that it is a condition that he also change his surname to Marsh.
Glenn Maxwell will get a surprise recall to the Test team after David Warner goes down with a hand injury after punching Hashim Amla.
When asked why he threw the punch, Warner will reply, "I thought he was impersonating Hashim Amla."
New Zealand
Following the retirement of Brendan McCullum, the Kiwis will go from being known as the nice guys of world cricket to utter brutes when they introduce the Haka war dance before every match.
In a T20 against Sri Lanka, young off-spinner Dhananjaya de Silva will inadvertently turn his back on the ceremony when he bends down to grab a drink from a Gatorade bottle.
For his petulance, Rod Latham will bring him down with a diving tackle that will break his collar bone and ruin his year.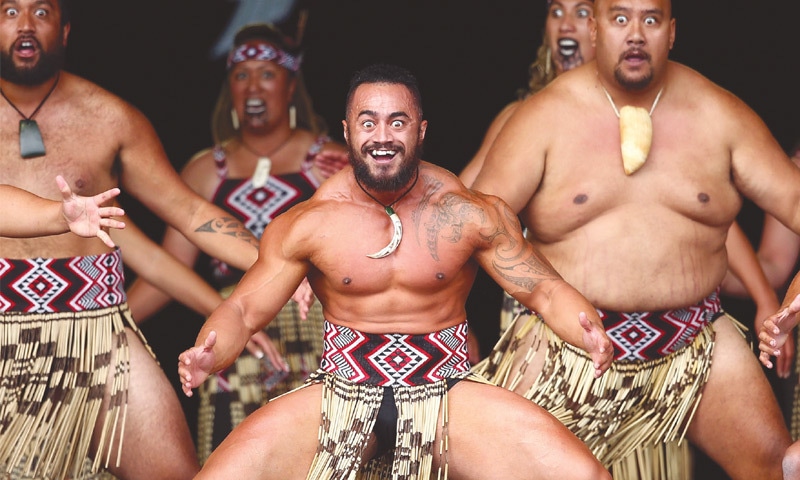 Ross Taylor will reveal that he is reverting back to his full name of Luteru Ross Poutoa Lote Taylor. He will request the cricket media to refer to him as LRPLT for short.
Harsha Bhogle will get it wrong by putting 'P' and 'L' in the wrong order during a press conference. For his petulance, Rod Latham will bring him down with a diving tackle that will break his collar bone and ruin his year.
South Africa
Cricket South Africa will announce a controversial new "White Quota System", wherein every national team must have no more than one player "of a colour that even loosely resembles low melanin levels in their skin."
Farhaan Berhardien will need to Google the word melanin to see what this means for his career.
He will discover that, irrespective of the amount of melanin in his skin, his career is still going nowhere.
Vernon Philander's special diet of 'eat everything in sight' will appear to be working as his Test bowling average drops into the teens but his cholesterol rises into the 400s.
Bangladesh
In an effort to attract more Test cricket, Bangladesh will vote to change their name back to East Pakistan. The marketing brochure will describe Chittagong as "a safe place for all touring sides to play if you can ignore the smog."
Subsequent to the name change, the Pakistani army will invade to 'reclaim what is rightfully ours.' This move will have the unintended consequence of making Shakib al Hasan Pakistan's greatest ever all-rounder.
West Indies
D.J. Bravo will release his much-awaited follow-up single to Champion. It will be called Ninth as a tribute to the current West Indian ODI ranking.
Jason Holder will rescind his Barbadian citizenship so that he can become a South African, stating that he hopes to use the move as a pathway into the English Test side.
Sri Lanka and Zimbabwe
Nothing interesting ever happens in Sri Lanka or Zimbabwe. Why should 2017 be any different?
Dennis Freedman is a cricket writer and host of Can't Bowl Can't Throw Cricket Show heard on Australian radio and globally via iTunes. Find him at DennisDoesCricket.com or @DennisCricket_
Published in Dawn, Sunday Magazine, January 8th, 2017