Two Pakistani women, Gulalai Ismail and Saba Ismail, co-founders of non-governmental organisation Aware Girls were awarded the prestigious Chirac Prize for Conflict Prevention on Thursday in Paris.
They were awarded the prize in recognition of their contributions toward development of a culture of peace and non-violence through the action of women and youth in Pakistan.
The prize was awarded by the former French minister for culture Christine Albanel in a ceremony held in Quai Branly Museum.
The ceremony was attended amongst others by French President Francois Hollande, the Ambassador of Pakistan to France Moin-ul-Haque, intellectuals, members of civil society, diplomats and media persons in large number.
Aware Girls Co-Founder Gulalai Ismail after receiving the Prize said that their NGO, with the help of young women, was working successfully for empowerment of the women especially in the conflict zones to bring about qualitative changes in their way of life.
President Hollande while speaking on the occasion paid tribute to Aware Girls for empowerment of the women in the conflict zone.
He said that Aware Girls was giving the women the opportunity to participate in and monitor elections, to provide education to women and economically empowering them by providing micro-credit.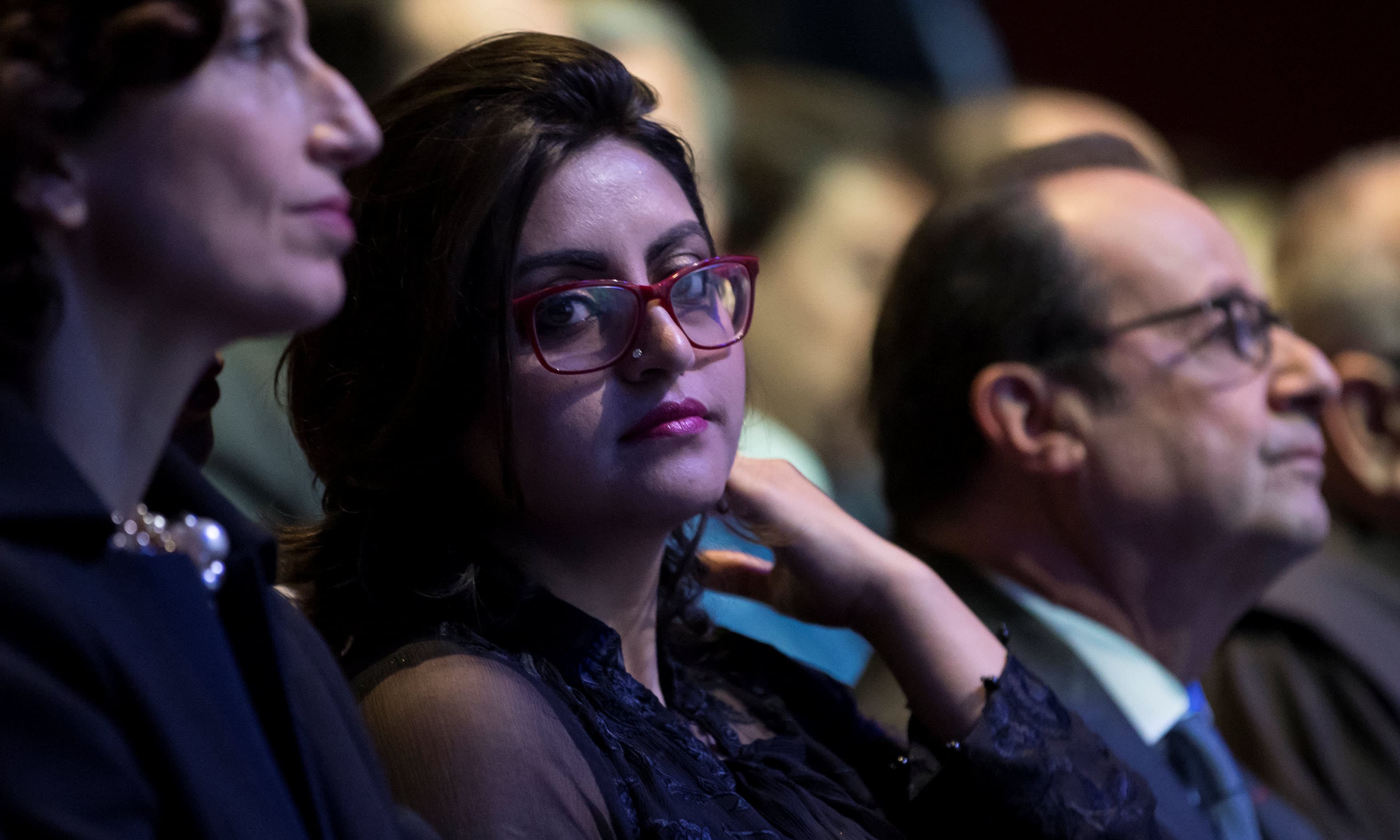 The ambassador congratulated the recipients on receiving the Chirac prize and appreciated their work towards empowerment of women in the conflict prone areas.
The Chirac Foundation was launched by the former French President Jacques Chirac, who served two terms in office between 1995 and 2007.
Since 2008, this foundation strives for peace through five advocacy programmes which include Conflict Prevention. The prize for conflict prevention has been awarded every year since 2009.
Aware Girls is a young women-led organisation, established in 2002 with the aim of strengthening leadership skills of young people especially young women and girls enabling them to act as agents of change for women empowerment and peace building.