You can now translate text from practically any mainstream language of the world into Sindhi and Pashto and vice versa, thanks to Google Translate.
With the addition of Sindhi and Pashto, Google Translate now offers the service in a total of 103 languages spoken by 99 per cent of the online population, the tech giant claimed in a blog.
About 120 million users will now be able to communicate in their native languages with the introduction of 13 new languages — Sindhi, Pashto, Amharic, Corsican, Frisian, Kyrgyz, Hawaiian, Kurdish (Kurmanji), Luxembourgish, Samoan, Scots Gaelic, Shona and Xhosa.
The translation service lists fun facts about the newly introduced languages.
"Sindhi (Pakistan and India) was the native language of Muhammad Ali Jinnah, the 'Father of the Nation' of Pakistan," it says in the blog.
"Pashto (Afghanistan and Pakistan) is written in Perso-Arabic script with an additional 12 letters, for a total of 44."
We tried the Sindh and Pashto translation tool, and while the results may not have been perfect — as usually is the case — Google does a fine job for users not proficient in a vernacular.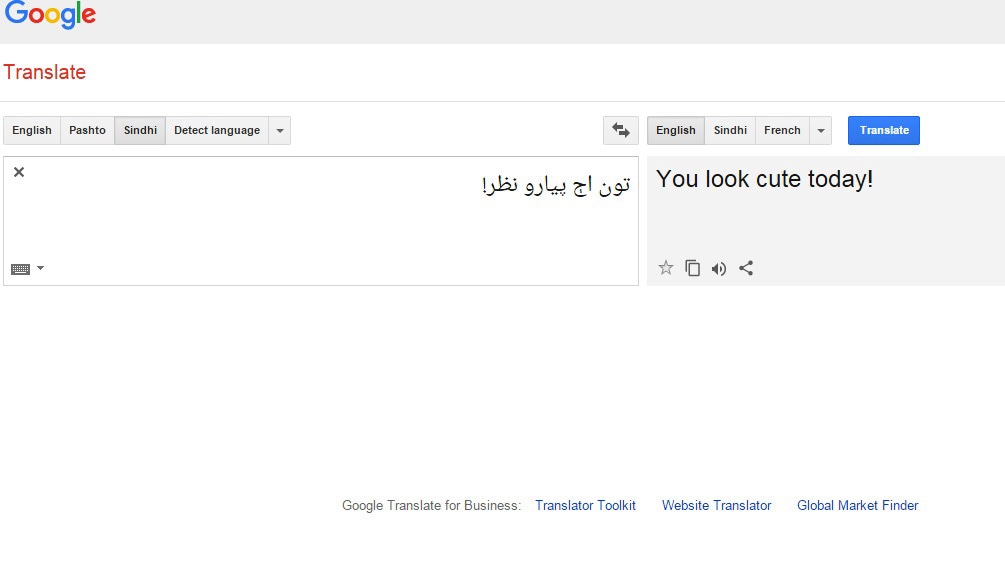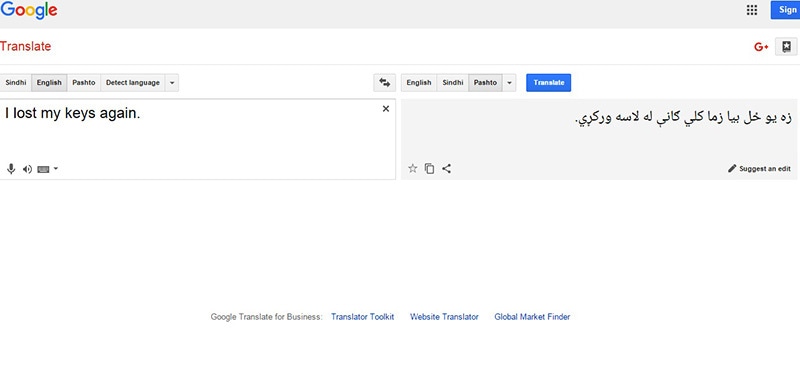 In order to improve translations for each new language, Google Translate improves its algorithms and learns from user translations.