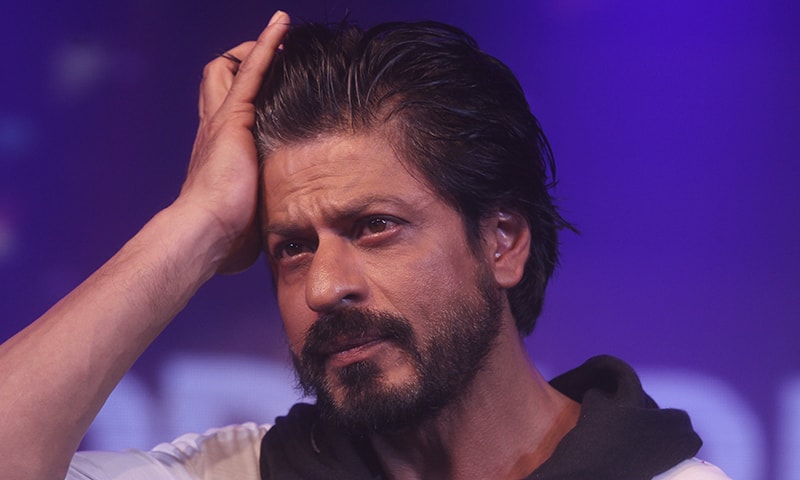 NEW DELHI: Bharatiya Janata Party (BJP) leader Kailash Vijayvargiya on Tuesday retracted tweets made against Bollywood superstar Shahrukh Khan and has stated that it was not his intention to hurt anyone.
Vijayvargiya added that if India was intolerant as a country country, Shahrukh Khan would not have been the most popular actor after Amitabh Bachan.
"If India was an intolerant country, than Shahrukh Khan would not have been the most popular actor after Amitabh Bachan. It was not my intention to hurt anyone, I retract the tweets I had made earlier," said Vijayvargiya in his tweets.
Earlier, Vijayvargiya had slammed Bollywood superstar Shahrukh Khan's comments regarding intolerance in India, tweeting "Shahrukh Khan lives in India, but his heart is always in Pakistan."
Vijayvargiya's comments came despite recent show of restraint by top BJP leaders asking party members to avoid making insensitive comments, the Times of India reported.
The former state minister and BJP general secretary had likened Khan's remarks to treason, adding that since India was on its way to becoming a permanent member of the United Nations Security Council and everyone opposing it (India's membership), including Pakistan, are hatching conspiracies.
Shahrukh Khan, during a Twitter townhall session earlier this week, had said he would give up his Padma Shri, the fourth highest civilian honour awarded him in 2005, as a symbolic gesture.
Read: There is extreme intolerance in India, says Shah Rukh Khan
"Yes, as a symbolic gesture I would give it up… I do think there is intolerance. There is extreme intolerance," he said.
Khan had also touched upon why Bollywood celebrities are not as vocal about issues as their Hollywood counterparts.
"With great power comes great vulnerability," Khan said, adding, "if I take a stand on an X thing or a Y thing, people will come out and throw stones at my house."
Also read: Pakistani artistes cannot be stopped from working in India: Salman Khan
Vijayvargiya said Khan's 'mantra of intolerance' was in line with anti-Indian forces.
"Where was Shahrukh when hundreds were killed in Mumbai in 1993?" he asked. "Where was Shahrukh when the 26/11 attacks happened in Mumbai?"
The former minister, who is currently one of BJP's strategists for the Bihar assembly elections, questioned whether it was necessary to weaken India by portraying it as an intolerant nation at a time when the world was appreciating the country and its leadership.
Also read: BJP leader calls for boycott of Khans' films
Shahrukh Khan, Salman Khan and Aamir Khan were among many of Bollywood stars wooed by Narendra Modi in the run-up to India's general elections held in May 2014.
If Pakistan considers us an enemy, it is a matter of pride: Shiv Sena
Just days after Pakistan requested the international community to take notice of hardliner Indian political party Shiv Sena's comments, an editorial in the party's daily newspaper 'Saamna' stated, "If Pakistan considers us as its enemy, it is a matter of pride. It is like getting Mahavir Chakra," IndiaToday reported.
The editorial quotes Shiv Sena chief Bal Thackery, saying "It was a matter of pride for him to be in the hit list of Pakistani terrori groups."
"Pakistan's appeal from the international community against Shiv Sena is a stamp on our pure nationalism," it says.
Read: Pakistan urges world to take notice of Shiv Sena activities
Foreign Office spokesman Qazi Khalilullah during the weekly briefing said that Pakistan has repeatedly expressed reservations over Shiv Sena's activities.
The FO spokesman maintained that Indian ambitions are destabilising the security situation in the region, while Pakistani missions worldwide have been exposing Indian designs in this regard.
Shiv Sena has recently made headlines for demanding the cancellation of Pakistani ghazal singer Ghulam Ali's concert in Mumbai, forcing the cancellation of a meeting between the BCCI and PCB chiefs, objecting to Mahira and Fawad's presence in India and throwing ink at Sudheendra Kulkarni for organising Khurshid Kasuri's Mumbai book launch.