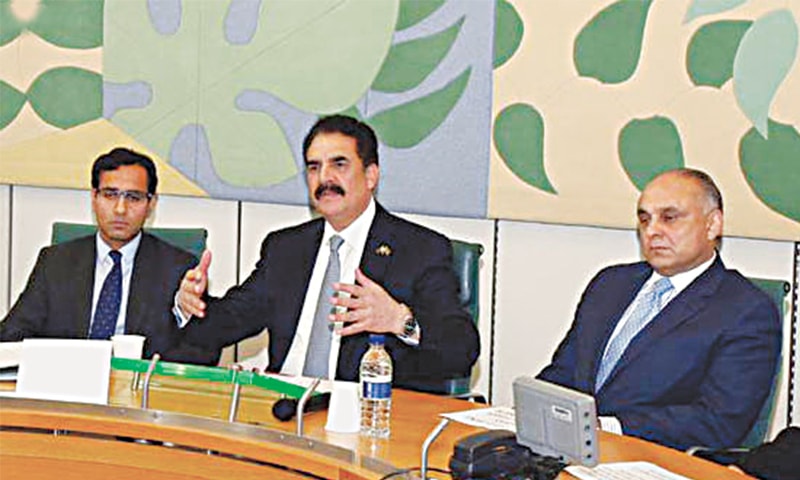 LONDON: Chief of Army Staff Gen Raheel Sharif said on Thursday that China-Pakistan Economic Corridor project would be a game-changer and usher in an era of prosperity in the region.
"We will do everything to make it a success," he said during interactions at the International Institute for Strategic Studies and House of Commons in London, according to tweets by Director General of the Inter-Services Public Relations Lt Gen Asim Saleem Bajwa.
General Sharif said the success of the Zarb-i-Azb military operation had made discernible effects and it would continue pursuing 'sleeper cells' across Pakistan.
"Our environment and context need to be understood," he said. "We want to finish terrorists and their nurseries."
Also read: Cold or hot start, army ready for anything: COAS
The COAS urged the international community to play its role for the regional peace. "Terrorism is a global issue and warrants global response. The funding of all terrorist organisations has to be checked by all," he said.
"We are against use of proxies and won't allow it on our soil," the army chief said.
Speaking at a dinner hosted by Pakistan's High Commissioner Syed Ibne Abbas on Wednesday, he said the Operation Zarb-i-Azb had cast a positive impact on Pakistan's security environment and it would continue till the eradication of terrorism.
He said Pakistan wanted good neighbourly relations with India "but with dignity and honour".
Published in Dawn, October 2nd, 2015
On a mobile phone? Get the Dawn Mobile App: Apple Store | Google Play