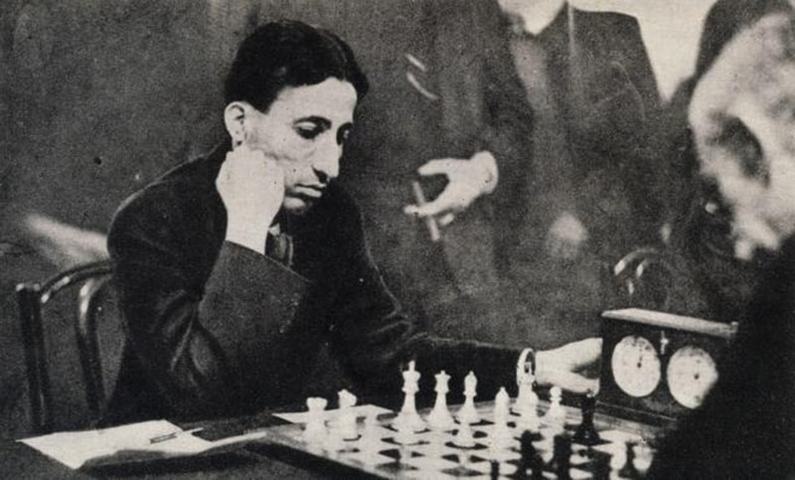 The Austrian International Master of chess, Hans Kmoch was furious. In an international match, he had asked his opponent three times whether he wanted to concede the game or not, but the opponent would respond to his question with only a smile.
Eventually, Kmoch lost his temper and shouted: "What language does this champion of yours understand?"
I responded: "Only the language of Chess!"
And after just a few moves, Kmoch had to offer a draw.
(William Winter, British Chess Champion)
The man who defeated Kmoch was Mir Sultan Khan (1905-1966), who could hardly comprehend a language other than Punjabi.
In a small village near Sargodha, Sultan worked as domestic help in the house of Sir Malik Muhammad Umar Hayat Khan. His responsibilities included running errands and doing odd jobs at the Major General's haveli.
Mir Sultan Khan won the All-India Chess Championship in 1928, after which Sir Umar Hayat Khan brought him to England in 1929, where he took the chess world by storm.
He spent four years in England, and defeated many masters of the game in this relatively short period, before returning to India with his 'master', bidding farewell to the game forever. Not only did Mir Sultan Khan not know the English language, he was also unaware of the conventions of international chess (back then, the game was played with different rules in the Indian subcontinent).
His poor grasp of the English language meant that he had a hard time learning the international rules of chess, and his opponents say that he never really learnt the chess notation.
Mir Sultan had an intense dislike for UK's weather. During his stay in England, he would usually be caught down with the flu and fever. Whenever he came up to play the game, he would be wearing a big muffler around his neck, and often, he would also be wearing a big Punjabi turban.
His successes in international chess largely remain a mystery of sorts. While in the UK, he won the British Chess Championship twice. Grandmasters Alexander Alekhine and Jose Capablanca are widely considered as one of the greatest chess players ever, and both were defeated by Mir Sultan Khan. Despite these brilliant victories, he always remained remarkably humble.
Also see: Hungarian supergranny closes in on world chess record
American grandmaster and psychologist, Reuben Fine narrates his meeting with Mir Sultan Khan in his book:
"When we entered the home of Maharaja (Malik Umar Hayat Khan), he welcomed us and said: 'You're very lucky that I am meeting you, otherwise I prefer spending this time with my greyhounds.' He then handed over to us a booklet, covering his life and times. By now, we had ascertained that the only feather in his hat was being born as a Maharaja. Then we saw Mir Sultan Khan, who was our real host, and the Maharaja was treating him as his slave. We were in an odd situation, when a chess grandmaster was in front of us as our waiter."
Reuben Fine was right. Umar Hayat's only distinction may have been being born as a Maharaja. But the more important one was introducing Sultan Khan on the international chess arena.
Still another one was letting one of his maids, Fatima, participate in the women's chess games. Fatima played the British Women Chess Championship in 1933 and won it easily. The same year Sultan won the championship in Hastings.
Fatima recalls that Sultan was happy to have returned from the UK.
"He really did find the weather quite dreadful," she states.
Savielly Tartakower and Sultan Khan, match, Semmering, 1931.
Sultan's elder son says that his father not only stopped playing chess, he also kept his children away from it. He would direct them to do 'something productive instead of playing chess'.
It is a pity that the World Chess Federation too, did not bestow upon Mir Sultan Khan the title of 'grandmaster'. However, his contemporaries do regard him as the first grandmaster from Asia.
---
This article first appeared here in Punjab Lok Sujag, Sahiwal, and has been reproduced with permission. Translation by Bilal Karim Mughal.