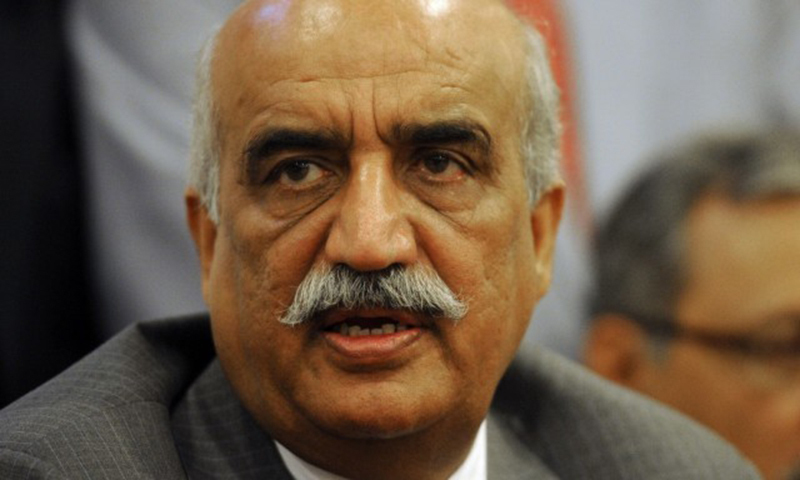 ISLAMABAD: The Leader of Opposition in the National Assembly, Syed Khursheed Shah, said opposition parties have failed to apprehend the government's stance on the proposed routes of the China-Pakistan Economic Corridor (CPEC) project during the all parties' conference held on May 13.
"Although, we don't want to politicise the issue, we are still confused despite being briefed by the government regarding the CPEC project on May 13," Shah said during Monday's proceeding of the Lower House.
He said the PPP leadership is not only campaigning for Sindh's inclusion in the corridor's route, but equal involvement of all four provinces.
Know more: Balochistan's ruling coalition oppose change in CPEC route
Shah also demanded the government to call another all parties' conference to clear confusions over the CPEC project.
Later, Federal Minister for Defence Khawaja Asif assured the National Assembly that the government will not change proposed routes at any cost.
"No one needs to be concerned because the government has no plans to change the route of the CPEC," he added.
The defence minister also said the government will summon another conference to address all opposition concerns.
Awami National Party and Baloch nationalist parties have claimed that Balochistan and Khyber Pakhtunkhwa have been ignored in the 3,000-km-long Gwadar-Kashghar route of the trade corridor.
The economic corridor
The project is part of Beijing's "Belt and Road" plan to expand its trade and transport footprint across Central and South Asia. It will give China easier access to Middle Eastern oil via the deepwater port of Gwadar.
The project generated controversy with political leaders, particularly of smaller provinces, who allege the project has been altered to benefit Punjab.
The route, apparently under its original plan, ran from Gwadar to Quetta, then up to Zhob before veering east towards Dera Ismail Khan.
The government was criticised for having changed this route to go straight east from Gwadar towards Khuzdar, then slightly northeast to cross the River Indus near Ratodero and connect with the road network in Sindh.
However, Federal Minister for Planning and Development Ahsan Iqbal has repeatedly challenged the politicians, who accuse the government of altering the route of the China-Pakistan Economic Corridor (CPEC), to substantiate their allegations with evidence.
The minister assured that "not a single inch of the originally proposed route has been changed" and that "such baseless allegations" were not in the nation's interest.