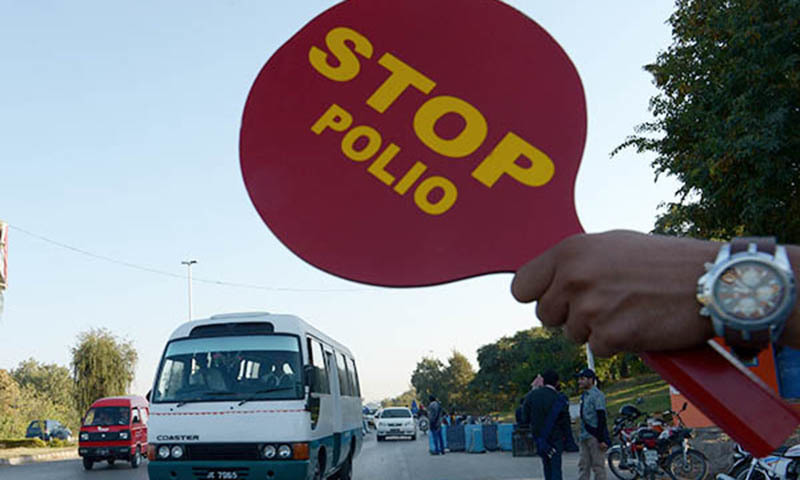 ISLAMABAD: Pakistan will be proposing coordinated, simultaneous polio vaccination campaigns to health officials in Afghanistan to tackle cross-border transfer of the virus. The issue will be discussed at a meeting scheduled to be held in Kabul on April 16 and 17.
In the past, the polio virus had been transmitted between the two neighbouring countries which share a porous 2,500 kilometre-long border. Although children are vaccinated at legal entry and exit points along the border, a large number of people cross the border illegally each day.
An official of the polio programme, who is not authorised to speak on the record, told Dawn that polio had been eradicated from most parts of the world and Pakistan and Afghanistan remained the last reservoirs for the virus. 
"Moreover, the virus is transmitted between the two countries because of frequent movement of people across the porous border as Pakistan is also hosting Afghan refugees. It is especially difficult to vaccinate people who cross the border illegally," he said.
"A number of refugee children are missed because families leave for Afghanistan before the vaccination campaign in Pakistan has begun and later return to Pakistan before the vaccination campaign reaches them in Afghanistan," he said.
The official said coordinated campaigns between Afghanistan and Pakistan would be proposed at the meeting scheduled for April 16. "It is hoped that simultaneous campaigns in the border areas will ensure that no child is missed," he added. 
The Pakistani delegation to Kabul will be led by Prime Minister's Focal Person on Polio Eradication Ayesha Raza Farooq and will include head of the Emergency Operation Centre for Polio Dr Rana Safdar. The meeting will also be attended by the Afghan minister for public health and representatives of UN agencies. 
Dr Safdar told Dawn that the poliovirus was transmitted over the porous Pak-Afghan border. "According to UNHCR, 1.6 million Afghan refugees currently live in Pakistan and frequently travel between the two countries. The border between the countries is very long and passes through difficult terrain in parts of Khyber Pakhtunkhwa, Balochistan and Fata so it is impossible to ensure that every person crossing the border is vaccinated," he said. 
Dr Safdar said simultaneous campaigns would be suggested at the meeting along with other coordinated efforts between the two countries.
The international community has raised serious concern over the rising number of polio cases in Pakistan and the transfer of Pakistan's strain of the virus to Afghanistan. On May 5 last year, the World Health Organisation imposed travel restrictions on Pakistan, making it mandatory for anyone travelling out of the country to receive at least one dose of the vaccine to prevent the virus from being exported.
Published in Dawn, April 15th, 2015
On a mobile phone? Get the Dawn Mobile App: Apple Store | Google Play