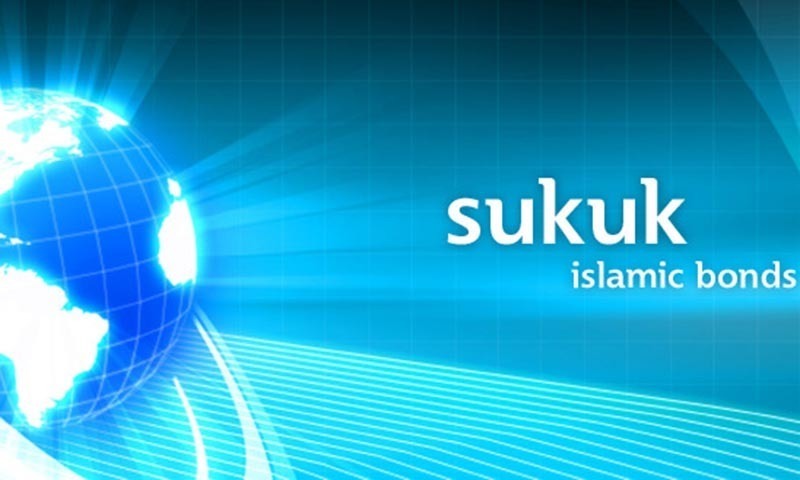 Liquidity management has become easier for Islamic banking institutions as well as for the State Bank with the Sukuk-backed open market operations gaining momentum.
The central bank has so far conducted about a dozen Sukuk OMOs since the introduction of this concept in October 2014 and IBIs have responded to it in good spirit.
Central bankers say holding of OMOs using Islamic financial concept of Bai-Muajjal is but one component of a broader plan for better liquidity management. The plan, drawn up after seeking inputs from stakeholders, also envisages establishment of a discount window for IBIs later this year. SBP has already been holding regular auctions of Ijara Sukuk for years, providing IBIs a Shariah-compliant alternative of the interest-based treasury bills and bonds, and enabling the government to diversify its modes of short-term bank borrowing.
Last year, the SBP unveiled a five-year strategic plan for Islamic banking that set the goal for IBIs to increase their market share from about 10pc in 2014 to 15pc by the end of 2018. The plan also flagged several areas where improvements were needed. Naturally, on its list was the development of a proper liquidity management mechanism for the interbank market, without which the IBIs cannot exploit their full potential.
---
"By introducing Sukuk-backed OMOs and, going forward, by establishing a modaraba-based discount facility for the IBIs to park surplus funds with the SBP, the issue of their high liquidity would be tackled effectively," says a central banker
---
As per rules, Islamic banks and conventional banks having Islamic banking branches participate in Sukuk-backed OMOs which is why these OMOs generate enough interest when they are conducted to mop up excess liquidity or to inject funds into the interbank market. But bankers say that out of the 13 OMOs conducted since October last year, six failed to attract any bids, because IBIs had a different view of the market's liquidity conditions than assessed by the SBP. In some cases, as seen in the most recent OMO conducted on February 10, the issue was with the days left in maturity of the Sukuk that were used in the OMO.
Since October last, the SBP too has rejected on three occasions the bids received by the IBIs in the Sukuk-backed OMOs due to high deferred prices demanded by the participants. "Actually, the IBIs are still struggling in reading the SBP signals on what effective cut-off yields fall in desired or acceptable categories and what do not," says treasury official of a local Islamic bank explaining why the SBP opted for accepting just one quarter of the bids at its February 3 OMO for IBIs.
Central bankers say IBIs, particularly fully-fledged Islamic banks, generally report a higher level of excess liquidity because their low net financing to deposit ratio (currently below 40pc) and inadequate availability of Shariah-compliant modes of investment. In addition, Islamic banks also routinely maintain a daily average excess cash of Rs100m or more. Between December 19, 2014 and January 1, 2015, the daily average excess balance of Islamic banks ranged between Rs127m and Rs365m.
"By introducing Sukuk-backed OMOs and, going forward, by establishing a modaraba-based discount facility for IBIs (to park surplus funds with SBP) the issue of their high liquidity would be tackled effectively," says a central banker.
"But there are two other things that need to be done. First, the government will have to come up with more of Sukuk issues to expand the volume and frequency of Sukuk auctions and second, IBIs will have to make more loans."
Executives of Islamic banks say they are so far happy with the effective yields of the Sukuk-backed OMOs (that can be eventually worked out through modulated calculations though there is no direct yield determination). For just the word's sake the yield proves to be more attractive than on T-bills and PIBs, Islamic bankers say. But, in the secondary market trading, there is little interest in the Sukuk offered on Bai Muajjal floated in open market operations. One reason for this lesser interest is the fact that the
Sukuk volumes available in secondary market trading are small and there is no wider variety in the remaining days of their maturity, bankers say.
Executives of Islamic banks expect greater activity in Sukuk with Takaful or Islamic insurance gaining spreading its wings and conventional insurance companies setting up Takaful windows. Central bankers say the move by Securities and Exchange Commission of Pakistan to allow insurance companies establish Takaful windows fits well into the SBP's current five-year strategic plan for Islamic banking. Both the SECP and SBP are working in harmony to promote Islamic finance, they say adding that one's role is complimentary to the other's.
As the market share of IBIs grow, full development of an Islamic interbank market and greater availability of Sukuk for secondary market trading is also a must for smoother transmission of monetary policy. But in addition to several other things, IBI's want of interest in human resource building also impedes fast-tracking of the planned moves for this purpose, central bankers say.
Published in Dawn, Economic & Business, February 16th, 2015
On a mobile phone? Get the Dawn Mobile App: Apple Store | Google Play