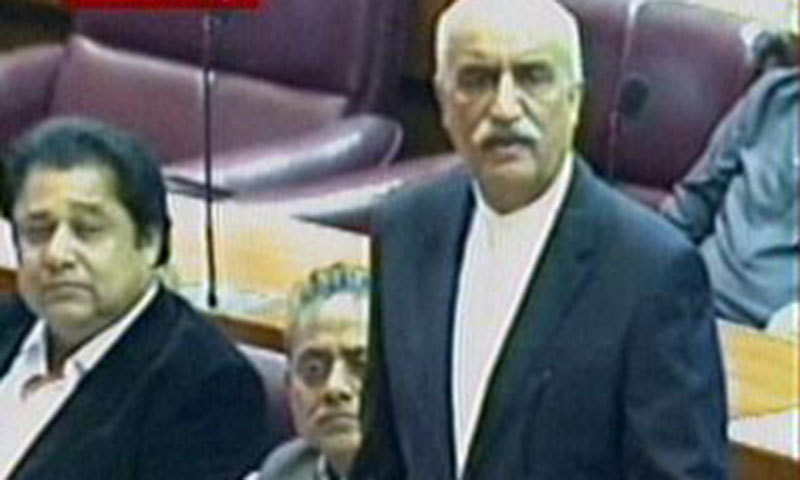 As the political crisis prevailing in the country continues unabated, the government and opposition parties in the Assembly are making frantic efforts to negotiate with the protesting PTI and PAT.
The previous day saw fiery speeches from Raza Rabbani who made a stirring call to democratic forces to unite in what he saw as a long battle for the supremacy of Parliament and Ahsan Iqbal who came out with a strong denunciation of PTI and PAT.
And while progress appeared on the talks' front as the government and PTI traded proposals for electoral reforms, impressions of a deal to end the stalemate were dispelled by party lawmaker Arif Alvi.
Confusion also reigned in the capital after Ahsan Iqbal announced that Chinese president Xi Jinping had 'cancelled' his upcoming visit to Pakistan, even before Beijing had made its plans regarding the visit public.
In his latest harangue, PAT chief Dr Tahirul Qadri also lashed out at Parliamentarians saying lawmakers were labeling his "peaceful daughters, sisters and sons" as terrorists.
With the numbers at the Constitution Avenue parade continuing the ebb and flow pattern of the past weeks, a dramatic ruling from the Supreme Court or flexibility from the defiant government and stubborn protesting parties are the only likely options to end the deadlock.
Will PTI and government agree on certain concessions? Will better sense prevail for Dr Qadri, who is calling for an overthrow of the system? What success will the jirga achieve?
Read up on Saturday and Sunday's violent clashes | Read what took place on Monday | Read what took place on Tuesday | Read up on events from Wednesday | Read up on what happened on Thursday