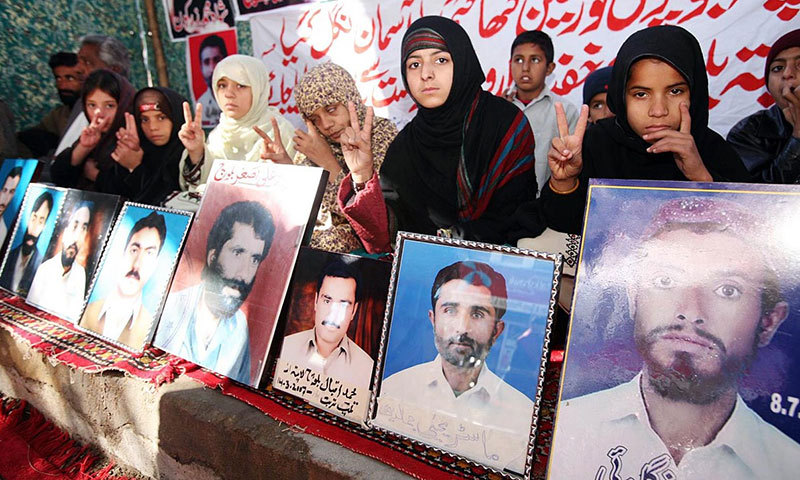 QUETTA: Over 800 bodies were found in Balochistan during last three-and-a-half years, with most of them being found in Quetta, Khuzdar and Makran belt.
This information was shared with Dawn.com by sources in the Balochistan Home and Tribal Affairs Department.
The sources said that 466 victims were identified as ethnic Baloch, 123 as Pashtuns, and 107 from other ethnicities. Meanwhile, 107 bodies remained unidentified.
Of the 466 Baloch killed in the province, most were political workers while the remaining were killed in incidents of targeted killings, tribal disputes, domestic violence etc, the Home Department sources explained.
"This is an alarming situation," veteran Baloch nationalist leader, Dr Hayee Baloch told Dawn.com.
He insisted that Baloch political workers were still being picked up from various parts of the province to suppress their voice.
Balochistan has been under the grip of violent attacks for more than twelve years.
Thousands have lost their lives as result of rocketing, bomb attacks and targeted killings in Quetta and different parts of Balochistan. However, the recovery of mutilated bodies started in late 2009.
Since then, dead bodies are being found in different volatile parts of Balochistan, Pakistan's troubled, resources-rich and least developed province.
"The rulers have failed to address the grievances of masses of Balochistan," Dr Hayee Baloch said.
Dead bodies of unidentified persons were buried by Edhi foundation. The administration did very little to publicise about the dead bodies to trace the heirs of the deceased. The government needs to establish a cell which will help identify the victims.
Sources revealed that militants had also intensified their attacks against vital national installations.
Militants targeted gas installations for 65 times, 167 bomb blasts claimed 37 lives and 231 were injured in different parts of Balochistan.
The Human Rights Commission of Pakistan (HRCP) expressed concerned voice over the increasing number of dead bodies in Balochistan and urged the government to probe into the recovery of dead bodies.
"The government must probe into these murders," said Shamsul Mulk Mandokhail, an activist of HRCP Balochistan Chapter.
In Balochistan, both state and non-state actors are being accused of severe human rights violations.
Worsening law and order situation has pushed the province towards backwardness and deteriorated economic conditions.
According to World Bank's Report 2006, the province legs behind other provinces of Pakistan in terms of 10 key social indicators.