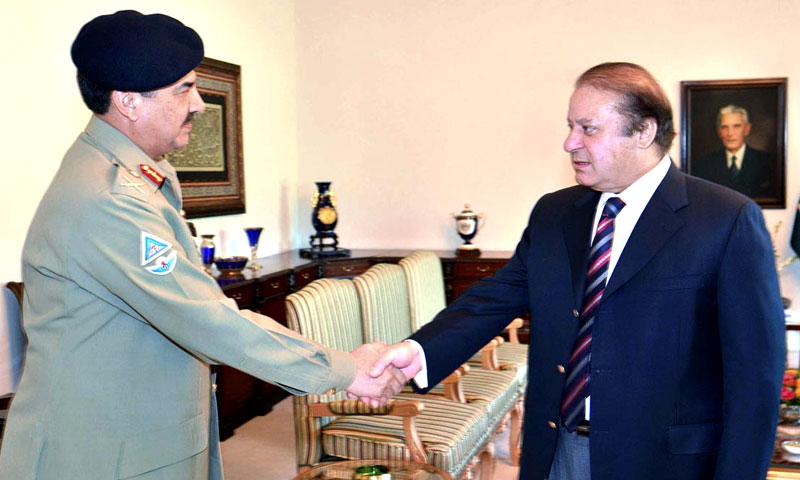 ISLAMABAD: Prime Minister Nawaz Sharif met with Army Chief General Raheel Sharif on Tuesday to discuss the overall security situation in the country, DawnNews reported.
According to a statement from the PM House, the matter of peace talks with the Taliban was discussed at the meeting, and the premier also took the army chief's views on the militant's offer of dialogue.
Sharif had also discussed the matter with top leaders of his Pakistan Muslim League- Nawaz (PML-N) at a parliamentary party meeting on Monday. Sources told Dawn that a majority of members were of the opinion that full force should be used without any further delay against those militant groups which are involved in killing innocent people and security personnel.
The prime minister apprised the army chief today of the outcome of the parliamentary party meeting. The two also reviewed measures to curb terrorism, and discussed the possibilities of a targeted operation against terrorists.
This is the second meeting between the two in less than a week. The premier and the Chief of Army Staff met on Thursday in the wake of recent terrorism incidents in Bannu, Peshawar, Rawalpindi, Mastung and Karachi.