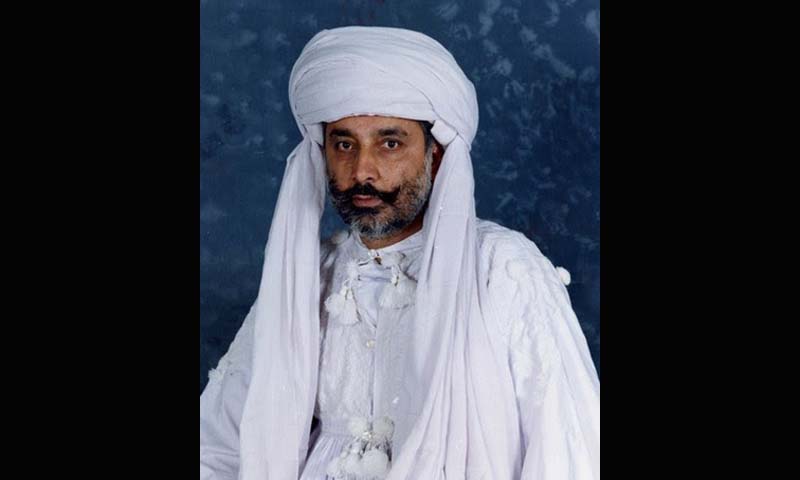 BARKHAN: Police and Anti Terrorist Force (ATF) conducted a raid at the private jail of former provincial minister education and member of Balochistan Assembly, Sardar Abdul Rehman Khetran on Sunday.
Police said seven people including two women, three children were recovered from the private jail of the former provincial minister.
Six proclaimed absconders were also picked up by ATF and police. Police recovered arms and ammunition from their possession.
Earlier on Sunday, Sardar Abdul Rehman Khetran surrendered to police in the aftermath of the registration of the kidnapping case against him in Barkhan Police Station.
Police had registered cases against Khetran, his son and eight others for kidnapping three policemen and snatching weapons from them.
A senior police official who declined to be named told Dawn.com that a team of police comprising personnel of ATF was already dispatched to Barkhan to arrest the Sardar. "Before the arrival of ATF party, Sardar Khetran surrendered before police", he added.
Sardar Abdul Rehman Khetran is the member of Balochistan Assembly and he belongs to Jamiat Ulema Islam (F).
He remained provincial minister for education in the past and several times elected as member of Balochistan Assembly.
The police officer said that Sardar Khetran had subjected the police personnel to torture after kidnapping and snatched weapons from their possession. "We will not spare anyone targeting the police", he said.
However, Sardar Khetran contradicted police allegations and termed the registration of case as politically motivated.
"I am in opposition therefore I am being targeted," he said.
There has been no reaction from his religious party since registration of case against him.