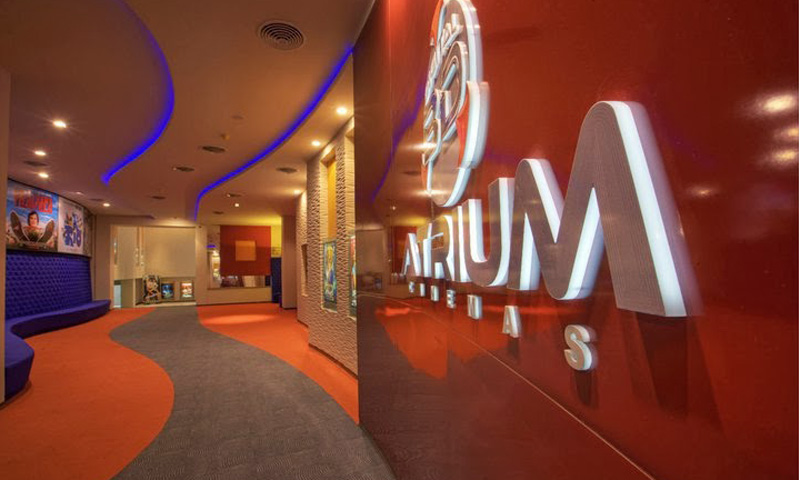 The once vibrant cinema halls of Pakistan had all but fallen silent. Places that used to be centres of family entertainment became shopping malls and multi-storied apartment blocks. The few that were left had to weather the storms of change and most recently, religious fervour that targeted the remnants of a different Pakistan, in their bid to prove their piety. The result was severe: the number of cinemas (more than 600 just a few years ago) was reduced to less than 100.
However, this hasn't stopped the struggle for better entertainment. In recent years, investment in new cinema halls, bolstered by the lift of the ban on Indian films and equipped with modern technology, has brought new screens to neighbourhoods across Pakistan.
To get a better insight into the investments in cinemas, as well as the technology that is being deployed to improve the movie experience in the country, we got in touch with Aadil Mandviwalla, CEO of Mandviwalla Entertainment. Over the years the group has provided some of the best cinema experiences to patrons and with the introduction of 3D technology, it continues to do so; this despite the loss of its flagship enterprise, Nishat Cinema last year.
Spider: How does the average Pakistani cinema-going experience compare with going to the movies abroad?
Aadil: The technology deployed in Pakistan is pretty much the same that is being used around the world. However, that technology is in the testing phase and there is still room for improvement. Digital projectors around the world have bugs and errors being reported on a daily basis.
Nishat was using a 35mm projector which was used in all the other cinemas. Now, with the introduction of 3D cinema experience, we have deployed digital technology which has been a success at our Atrium and other Cineplex.
When we created the feasibility for the 3D cinema experience, we knew that there was a niche market for it. People, who had experienced it in Dubai, US and Europe, came back talking in awe about its capability. This helped in creating a curiosity amongst the cinema going masses here. Even those who were hesitant in going to the cinemas became curious to enjoy the experience. This encouraged us to bring the technology to Pakistan and as has now been proven, it was the right move.
When we introduced 3D and the digital technology in Karachi, we had a tremendous response. It went both ways. Some people get headaches with 3D and some love it. It all comes down to watching movies with extreme clarity. When you watch a 35mm film, it's like watching a Master on VHS, Whereas Digital is like Blu Ray.
Spider: Is it economically feasible to invest in new technology in cinemas?
Aadil: It absolutely is, it not only gives a greater experience of viewing a movie to the public, it also cuts down on costs of running a Cinema. Times have changed from how cinemas were operated. We no longer need two or three operators handling one projector, or a sound tower or even lights. With the technology that is there today we can operate as many projectors, lights, sound towers as we want, from just one control room. Import of movies is now easier and faster with digital hard drives coming in rather than 35mm reels. Ticketing systems have improved a lot. There is no need to fill out a ticket and tear it off a notepad.
Content also matters. We've started to get an inflow of Pakistani movies. The content we are getting at our cinemas has improved tremendously over the past year. The quality of films is pretty much the same as what we see from Bollywood and Hollywood.
Spider: So what do you see will be the next step in movie watching?
Aadil: People over here look for the better screen, sound and comfortable seating. However, Pakistan does not have that yet. We have gold class cinemas but with smaller screens; we have bigger screens but without Recliners or Lazy-Boy like seats. Cinemas in Pakistan will only survive in this day and age if they are up to par.
Another thing that Pakistan is lacking right now is IMAX. This will soon be introduced in Lahore by another company. However, the biggest drawback with IMAX has been that studios haven't really released movies catering to that experience, which inhibits the number of movies that you get to see there. This translates into expensive tickets. Also, it is something which works best only if you have 10-15 screens running alongside it.
Spider: Who do you work with to ensure that your cinemas have the latest projectors, sound, etc.? Can you tell us about what kind of equipment you're using?
We take time out and go abroad every year searching and learning about the new technology that is coming out for cinemas. We also send our employees for training courses abroad so if there is any technical problem within our cinemas we have someone on duty and within the company who can solve the problem.
We are equipped with DCI-Compliant Digital projectors by Kinoton and our sound system being used is Dolby Digital Surround Sound. We had initially started with Barco DP2K 23B. But we have upgraded this year and gone to Kinoton's LX II - 4k Projector in Cinema D. In Cinemas A and B we had 35mm Projectors by Kinoton which are now upgraded to 2k Digital projectors by Kinoton and also support 3D content.
Spider: Why did you upgrade your projectors when your cinema was already doing so well with the old ones, and what are the features of the new projectors?
Aadil: It does not matter how well you are doing, what matters is what you are doing for those who go out of their way to come to your cinema to watch a movie. Upgrading was not required, it was something we wanted to do for everyone who comes and enjoys watching movies at Atrium. The people of Karachi have chosen us for a reason and have been very supportive, so we need to also keep trying new facilitations and up-gradation and give them the best we can offer.
Earlier when we commenced operations in December 2010 we started with One Digital Projector and in the smaller halls we had the conventional analogue 35 mm projectors. Both Halls are now upgraded to Digital Projectors.
Spider: Setting up new cinemas (like the most recent one at Centaurus, Islamabad) must be a very exciting process. What are the various considerations you have to keep in mind so that your clients have the best cinematic experience possible?
Aadil: A principle that our organisation firmly believes in is that "there is much to be done and much to be learnt". When we made Centaurus Cineplex, we introduced far better technology than Atrium Cinemas; we are using Digital Signage as well as Theatre Management System (TMS).
We have equipped the whole cinema complex with digital posters, which are automatically updated every day with new content, the people of Islamabad no longer have to see posters in paper and/or walk to the next one to see which other movie is on, the digital display keeps updating and showing different movie posters in a slide show.
With the development of the TMS, we control 5 projectors, hall lighting, trailers, hall music, advertisements and the movies itself, from just one control room. We don't need 2-3 projectionists per projector. Slowly and gradually everything is being automated, which is a plus point not only for the cinema management but for the customers as well.
We will also be launching on-line ticketing which will make it easier for every person that wants to buy or book tickets from their respective homes.
Spider: Considering the populations of just the major cities in Pakistan, how many screens do you estimate would be feasible just in Karachi, Lahore and Islamabad respectively? How many more cinemas are you planning on building and where?
Aadil: Pakistan once had more than 800 screens, which were running at 80-100 % occupancy, and that only by Pakistani Films. At the moment we have roughly 30-40 screens running in Karachi, out of which only some suffice as good cinemas. In our opinion we have just begun rebuilding the Cinemas in the country and it will keep growing for another 10 years before we can assess them.
We just launched Centaurus Cineplex in Islamabad, and hopefully we will be opening next in Lahore.
Spider: Do you receive support from the government in the development as well as running of your cinemas, or does it create more hassles?
Aadil: No Industry in the country can take a 180 degrees turn for the better without the support of the government. The 2 basic deterrents, which were not letting the film & cinema Industry grow were addressed by the government in 2001 of extremely high entertainment duty on cinemas (Sindh 55% & Punjab 65%) and then in 2007 the government allowed the screening of foreign films featuring Indian actors and actresses.
However, there is more to do. Irregularity is still prevalent in the sectors of DVD shops, Music cd's & on cable channels. Films are being shown without any copyright or any government regulation.
More incentives are required in the country by the government to make big cinema complexes and also for the production of the indigenous films.
Spider: Mandviwalla Entertainment is producing a movie by Jami. Tell us about the project.
Aadil: Jami is one of the most talented creative people in the country. We are very hopeful that the film is going to be another significant step in the rebuilding of the Industry. Mandviwalla Entertainment has co-produced the movie in conjunction with AZAD Films.
Spider: Are there more Mandviwalla Entertainment films in the pipeline? Which directors are you thinking of working with?
Aadil: At the moment, "Moor" is the only movie, which is being produced by Nadeem Mandviwalla. However, we strongly feel that there are many talented boys who need to be given an opportunity to make films. Thus, it is being worked upon at the moment that Mandviwalla Entertainment is involved in production also in the future.