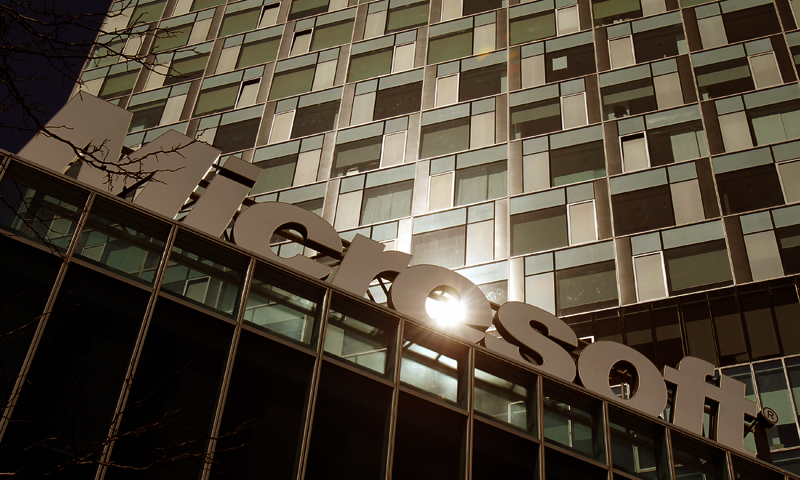 As the curtain closes on the half year mark of 2013, it seems like the first 6 months of the year have only increased the levels of uncertainty in the future of consumer technology.
While the typical buyouts and acqui-hires have continued - spearheaded by Yahoo - the roadmaps for some of the largest technology companies in the industry remain unclear. The sands are shifting and while these shifts are ephemeral, they often displace components thereby altering the dynamic, and the future.
Microsoft has been having a torrid time as of late. It's been in the press for all the wrong reasons, and one would be forgiven for thinking it's a relatively young company devoid of much experience. It started with the XBox One used games (DRM) and online check-in debacle - two new features of its imminent Xbox One videogame console that mandated the system be connected to the internet at all times, and also disallowed the sale of used games.
After stiff consumer backlash, despite an initially rigid stance, Microsoft backtracked and changed it's policies, especially after Sony unveiled that their next-generation offering will impose no such limits. They were also bested by Sony in terms of price and graphics performance, which has now led Microsoft to announce that they are enhancing the specifications of the console to make it more competitive with Sony's Playstation 4. This becomes a lose-lose proposition for Microsoft as they either look disconnected and unresponsive to their customers, or copycats of their biggest competitor.
The really perplexing part is that, much like a lot of its recent blunders, this seems to be a self-inflicted wound borne of dubious corporate strategy.
Many were pleasantly surprised when Microsoft unveiled their Surface tablets and entered the immensely competitive and evolving tablet market. The announcement didn't reveal a launch date or a price point, but did state that two variants would be launched; one which would support legacy desktop apps and ensure interoperability with desktop programs that people were used to, and a new RT variant which would only work with new apps from the Windows Store.
Sales have been lackluster and that has led to the write-off of approximately 900 million dollars worth of it's first batch of Surface RT tablets; an occurrence which does not inspire a lot of confidence in Microsoft's strategy and hardware. Perhaps a better move would have been to work closely with Nokia, and launch a Surface Phone first in an industry where multiple platforms are proven to work. Both the companies could have concentrated on core efficiencies and had something significant to show for their recent alliance.
The Windows Phone division isn't faring much better with Instagram users reporting that images uploaded from a Windows Phone via Instance, an unofficial Instagram app, are being deleted by Instagram. Google, which had initially blocked it's Map service for Windows Phone users and forced Microsoft to remove it's unofficial Youtube app, is now co-jointly developing an official YouTube app for Windows Phone. Google has also extended it's deadline to support Microsoft's Exchange ActiveSync protocol.
When Google, a web services company, starts issuing ultimatums to Microsoft, it starts to look as if Microsoft is peddling obsolete technology. Even Nokia has hinted at their dissatisfaction with the Windows Phone Ecosystem as a whole.
The web services division isn't immune either. The BBC reported that BskyB just made it Microsoft change the name of it's cloud-based storage offering Skydrive. Bizarrely, the new Outlook.com still doesn't have IMAP support, which means that third-party apps can't get access and support to Outlook, which in turn means, that apps like the immensely popular Mailbox for iOS cannot exist for Windows Phone and as such, cannot promote the ecosystem.
While this illustrates the problem, it also encapsulates the solution; Microsoft needs to have apps in it's ecosystem which are deemed absolutely compulsory by smartphone users today.
Many users don't see a reason to move to Windows Phone despite it's modern and innovative User Interface. Ironically, more and more apps on other platforms are adopting Microsoft's clean and minimalist 'Metro' design philosophy, like Yahoo's latest Weather app for the iPhone, which much like it's excellently redesigned Flickr app, has won critical praise across the spectrum.
This begs the question; if a teetering giant like Yahoo can take strides to become relevant again, how can Microsoft find a way to stay relevant. The answer is simple and one that Microsoft already has; Halo.
Microsoft's exclusive arrangement with Bungie, the developer of Halo catapulted the Xbox to the forefront of the videogame industry, and has undeniably helped it stay there for over a decade.
Microsoft needs killer first-party apps - available exclusively on Windows 8 and made by Microsoft-owned studios - for it's ecosystem to grow. While it's no secret that Microsoft has paid developers to make apps, that makes it sound more like Blackberry's strategy, and less like Yahoo's, that has gone on a buying spree of successful commercial businesses for immediate traction, and defunct companies to acquire, hire and retain the development talent.
If Steve Ballmer doesn't want Microsoft to become the next Blackberry, he needs to devise a better, coherent strategy and combine that with intelligent acquisitions.