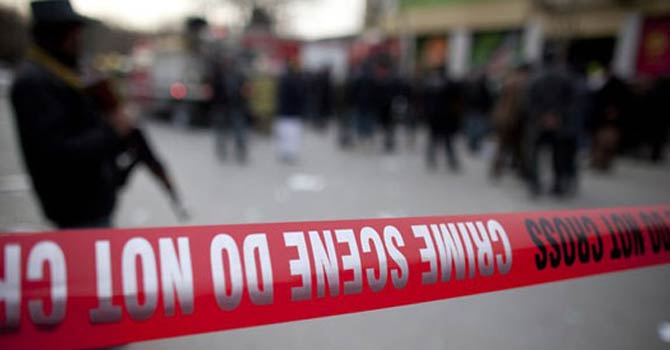 The photo shows the site of a bomb attack in Afghanistan. — File photo
KABUL: A roadside bomb blast killed two policemen in Herat province of western Afghanistan, just hours before a ceremony to hand a nearby police training academy over from Nato to Afghan control, Afghan authorities said.
Raouf Ahmedi, a spokesman for the Afghan police commander for the western region, said one of the policemen killed in Saturday's explosion was a teacher at the academy in Adraskan district.
He said two other policemen were injured by the remote-controlled bomb that exploded as their vehicle passed.
Last week, a bomb in a parked motorcycle exploded outside the training centre, killing two security guards.
No one immediately claimed responsibility for the latest attack.