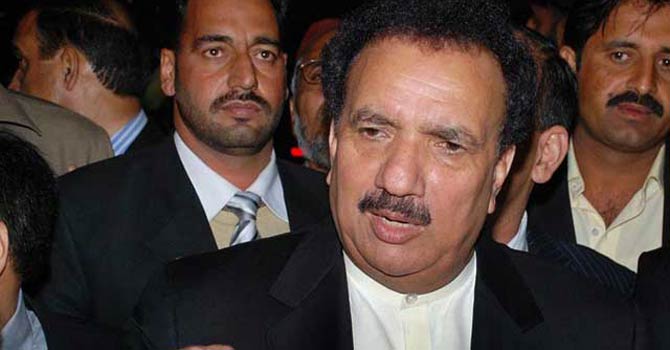 Former interior minister Rehman Malik — Photo by APP/File
ISLAMABAD: Adviser to prime minister of interior affairs, Rehman Malik while talking to media persons outside the Supreme Court of Pakistan has said the top leadership of the outlawed Tehrik-i-Taliban Pakistan (TTP) has been killed, DawnNews reported.
He added that some low-level-leaders of the banned outfit still exists in many cities though.
The adviser to the PM condemned the attack carried out by the TTP on a private  television network office in Karachi.