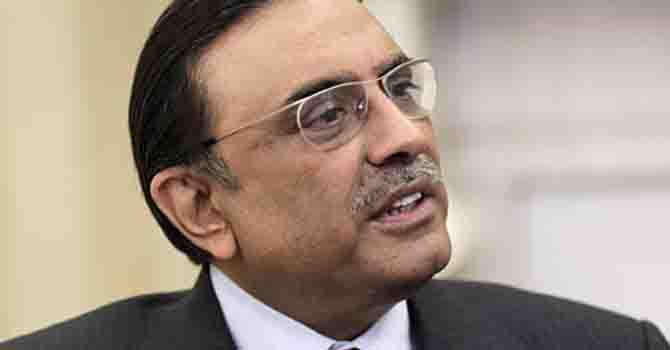 KARACHI: President Asif Ali Zardari has ordered the Sindh Government to cleanse Karachi's Lyari area of criminal elements before the commencement of general elections, DawnNews reported.
A meeting on development projects and the law and order situation in Lyari was chaired by President Zardari at Bilawal House here on Tuesday. The session was attended by the Chief Minister Sindh as well as several members of the national and provincial assemblies belonging to Lyari.
Zardari said that the people who believed they could "conquer" Lyari were "immature".
The people of Lyari are dedicated workers of the Pakistan People's Party (PPP), he said, ordering more paramilitary check-posts to be set up in order to curb violence in the area.
Earlier, Chief Minister Sindh Qaim Ali Shah briefed the president on the law and order situation.