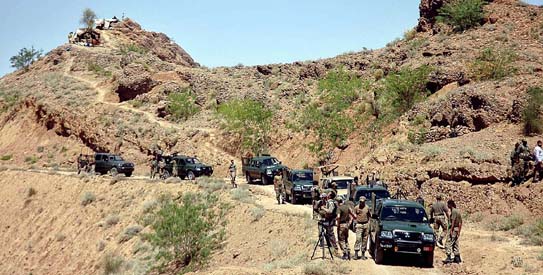 DERA MURAD JAMALI: At least five persons, including three personnel of a law enforcement agency and two local tribal men, were killed and nine others injured in a remote control bomb blast in the Jano Beri area of Dera Bugti district on Tuesday.
Police said unknown men had planted a remote control bomb in the Jano Beri area on the way leading to Kachhi Canal. They detonated it when engineers and local tribal men escorted by law enforcement personnel were on their way to Kachhi Canal.
As a result of the explosion, five men, including three LEA personnel and two local persons, were killed and nine others sustained wounds.
The injured were rushed to the PPL Dera Bugti hospital where condition of some is stated to be unstable. The engineers who were being taken to Kachhi Canal area for survey remained safe.
Law enforcement agencies rushed to the site and cordoned off the entire area to trace the suspects out.