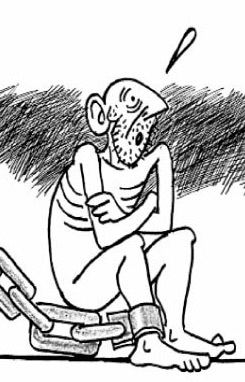 WHILE having any dialogue about the importance of education and its capacity to help one understand the complexities of life, it is not uncommon to come across people who argue that they acquire education in order to get a job, especially in the government sector.
There are various reasons why children in Pakistan are encouraged, sometimes even forced, by parents to pursue government jobs. It is important to recognise that this is not the only viable career path and that there are many other ways for individuals to contribute to society and achieve personal and professional fulfillment.
Government jobs are seen as both prestigious and 'safe' in Pakistan, offering security, stability, and benefits. The private sector, generally speaking, gets the best out of you, but pays less, particularly in an environment where unemployment and poverty are significant issues.
That being so, government jobs represent a vital tool in the hands of political parties to sustain their charm among their followers. People know that being on the right side of the right person for the right amount of time increases their chances of landing a government job.
When people get an entry through the back door, it is understandable thay are not too prudent about public funds. This leads to corruption as well as mis- allocation of resources.
Overall, the percentage of persons with government jobs is relatively low compared to some other countries. According to a Pakistan Bureau of Statistics (PBS) report, 9.2 per cent of the national workforce happens to be in the government sector. This figure includes both federal and provincial government employees, as well as those of government-owned corporations and autonomous bodies. Additionally, the percentage varies with respect to region and sector as well.
The overall mechanism of government employment, practically speaking, is a burden on the exchequer.
In the name of benefits and perks, beyond their salaries, a massive amount is wasted which the country simple does not afford. The cost of these benefits is ultimately borne by the taxpayers.
Sustaining a system of perks and benefits with their hard-earned incomes is not something much appreciated by those working in the private sector.
The sense of inequality and resentment is increasing by the day in society.
The story does not end here, though. Pension for retired employees is a significant expenditure month after month, year after year.
According to a report by the office of the Auditor-General of Pakistan Revenues (AGPR), the government's pension liability increased from Rs2.79 trillion in 2018-19 to Rs3.44 trillion in 2019-20. This is mind-boggling by any yardstick.
Going through hard economic times when nothing is turning out to be enough, it is blatantly unjust to force the majority to foot the bill for the comfort of the few. Efforts are clearly needed to reform the system in every possible sense.
Zaheer Udin Babar Junejo
Hyderabad
Published in Dawn, March 20th, 2023