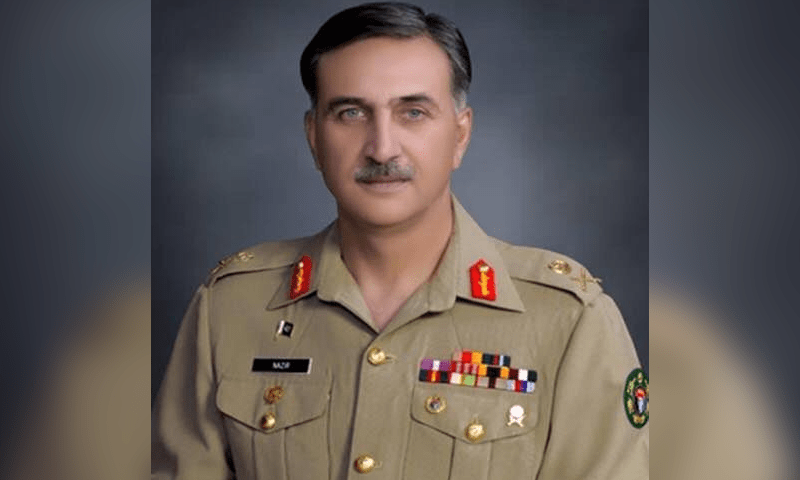 The federal government on Saturday appointed Lt Gen (retd) Nazir Ahmad as the new chairman of the National Accountability Bureau (NAB) for three years.
According to a notification — a copy of which is available with Dawn.com — issued by the Ministry of Law and Justice, the retired general's name for the position was finalised "after detailed deliberation" between the Leader of the House and the opposition leader.
The appointment came after previous NAB chairman Aftab Sultan resigned last month, citing "interference" and "pressure".
Although he had not elaborated on who was pressuring him, the main opposition PTI had claimed he was being coerced to file corruption references against their chief Imran Khan.
Sultan had sent his resignation to PM Shehbaz which was subsequently accepted, the Prime Minister's Office (PMO) had confirmed.
Sultan was himself appointed to the post of the head of the anti-corruption watchdog by the incumbent government last year in July after retired Justice Javed Iqbal had relinquished charge as the NAB chairman.
Four days later, the NAB appointed Zahir Shah as its acting chairman.
Appointment controversial, says PTI's Fawad
Lt-Gen (R) Ahmad's appointment as Nab chief came without the government consulting with the PTI.
On Feb 21, PTI Chief Whip Malik Muhammad Aamir Dogar had penned a letter to National Assembly Speaker Raja Pervaiz Ashraf and asked him to initiate the process for changing the opposition leader as the Lahore High Court suspended the de-notification of PTI MNAs.
In the letter, Dogar said the new opposition leader should be from PTI who would carry out consultation with the Leader of the House for the appointment of the new NAB chief.
PTI leader Fawad Chaudhry termed the appointment of the the new NAB chief "controversial".
He said the LHC had suspended the notification of the resignation of PTI MNAs, following which the party had appointed Shah Mahmood Qureshi as its opposition leader.
"The consultation process was not carried out legally [speaking]," he said.