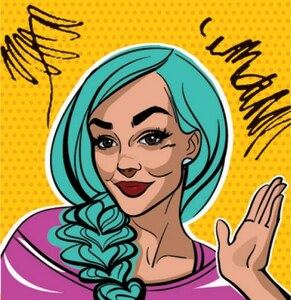 Hi Auntie,
I am at a point in my life where I am unable to make the right decision for myself. A guy in my university was in love with me for a long time. When I discovered this through a poem that he wrote about me, I also fell for him. Anyways, he had to leave me for my own betterment. He felt daunted by my status even though I lowered myself for him. I pledged to myself to never let him in again, if he ever came back.
Now, my elder sister has arranged a proposal for me. This is a military guy, who is 26 years old. His family cherishes me, and my parents are satisfied. But I am not happy! And I can't tell them why. The idea of being with someone else kills me! Marriage is a huge commitment and you ought to be 'sincere' with your spouse. I have realised that, no matter who I will marry, I will keep thinking about my first love. Hence I have decided not to get married. Also, there are goals for which I'm working hard. I want to become independent.
When it comes to marriage, I feel that my heart will never find happiness. There's this 'realisation', that I am ruining my life! I know I am very young, 23, but eventually I will age, and will be left all alone. How can I stop myself from making the wrong decision? How can I share this with my family (it has been almost 3 weeks and they inquire regularly) without disturbing my parents again? I am baffled.
Torn-between-mind-and-heart
'The idea of being with someone else kills me'
Dear Torn,
We are all changing all the time. For instance, how I respond to certain letters today is very different from how I did 10 years ago. So you cannot go into your future and decide that you will not be able to forget this guy ever. You don't even know how you will feel about him a year down the road.
Now I am going to say something that a lot of people experiencing their 'first love' are going to find controversial, but this is what I have seen through the years. Most people's 'first love' doesn't work out. And the reason is because people are immature about relationships and are acting purely on emotions. They love the idea of love and the exhilaration that goes with it, more than they love the actual person. Their reading of situations is usually far removed from reality. When asked if they will still love their first love if he woke up looking and sounding like a frog and threw his dirty socks and underwear around the room, most people in 'first love' will readily say 'yes'. But when actually put in that situation the reality may be completely different. Especially if you have to pick up the socks and wash them too!
Also most of these relationships end because love is not enough for a relationship. You need relationships skills and practical solutions more when you are living your day to day with another person. Hence I believe first breakups are the best things to happen to people. Because they accelerate your growth. The heartbreak teaches you about people and life in general. I know it feels like the end of the world, but give it some distance and time and I promise you will feel differently about this in six months to a year. Especially if you make an effort to move on with your life, avoid watching romantic films and listening to love songs.
Which brings us to this rishta. Now may not be the best time meet someone new. Yet if your family is insisting you meet him, do so as part of your 'moving on' process. If you meet him, please do so with an open mind. Cut him some slack. Who knows… he might be good 'husband material'. If you decide not to marry at this point, tell your family that you want to pursue a career and don't need distractions. However, avoid taking decisions like, 'I will never marry'. These are extreme reactions.
So learn your lesson from this relationship, avoid radical decisions and keep an open mind. Tomorrow is another day.
Disclaimer: If you or someone you know is in crisis and/or feeling suicidal, please go to your nearest emergency room and seek medical help immediately.
Auntie will not reply privately to any query.
Please send concise queries to: auntieagni@gmail.com
Published in Dawn, EOS, November 27th, 2022