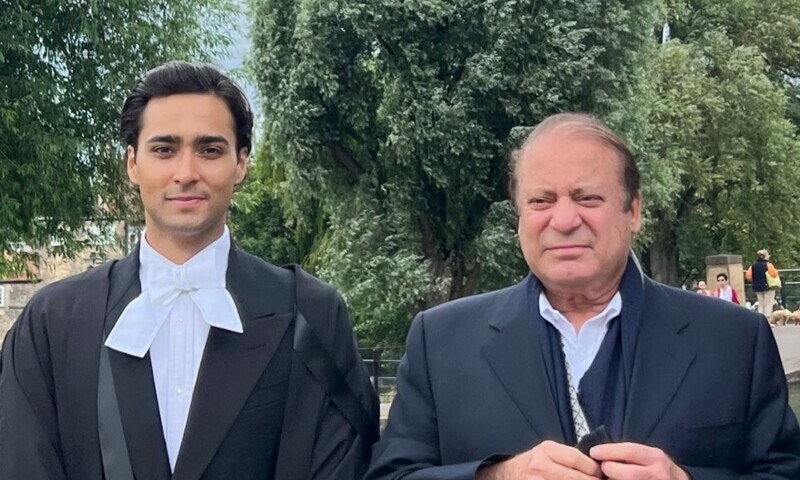 Ousted premier Nawaz Sharif's grandson Junaid Safdar on Tuesday debunked social media reports claiming that he was arrested by Scotland Yard in London.
Earlier, a video circulating on Twitter showed PML-N Vice President Maryam Nawaz's son being taken in a police van for allegedly obtaining a fake degree.
However, in a statement issued today, Junaid said the news regarding his arrest was fake.
"For those who have a short memory, this video is from 2018. I was arrested after responding in self-defense to an attack instigated by a group of PTI goons who took no time in turning tail," he clarified.
According to a Dawn report, on July 13, 2018, Junaid and his cousin Zakaria Sharif were taken into custody by London police after they had reportedly got enraged and beat a man outside Avenfield House.
In his statement on Tuesday, Junaid said: "I am told that the journalist responsible for propagating this fake news has deleted his tweet, perhaps less out of moral considerations and more out of embarrassment.
"No apology or clarification was issued. Must really be a man of grace and integrity. I have nothing more to say about his conduct," he added, without naming the person.
Junaid has primarily remained out of the spotlight. Last year, he was in the headlines last year for his extravagant wedding event in Pakistan.