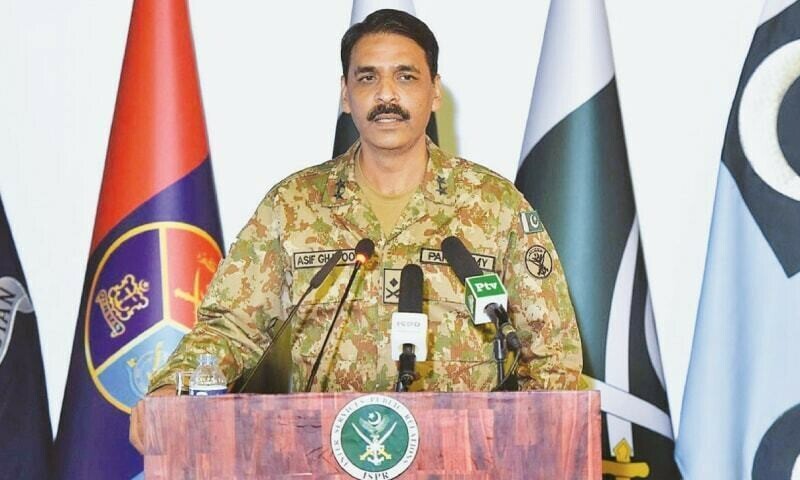 Lieutenant General Asif Ghafoor has been appointed as the Commander XII Corps (Quetta), replacing Lt Gen Sarfraz Ali, who was martyred in a helicopter crash, the military's media affairs wing said.
Lt Gen Ghafoor has previously served as the Inter-Services Public Relations (ISPR) head.
In his new role, he is "replacing Lieutenant General Sarfraz Ali ... who embraced shahadat (martyrdom) in a helicopter crash due to bad weather during flood relief operations in Lasbela, Balochistan, on 1 August 2022 (Monday)," the ISPR said in a statement issued late on Wednesday night.
Helicopter crash
Lt Gen Ali, along with five others, was martyred when their helicopter crashed during relief operations in Quetta's Lasbela district on Monday.
Their chopper was reported missing on Monday night after it lost contact with the air traffic control.
Police sources had told Dawn at the time that area where the chopper went missing was mountainous terrain, without even jeep paths, making it extremely difficult for search and rescue parties.
On Tuesday, the wreckage of the helicopter was found near Musa Goth in the Lasbela district.
Sharing the update, the ISPR had said all six officers aboard the helicopter had embraced martyrdom.
The funeral prayers of Lt Gen Ali and Commander Engineers XII Corps Brig Muhammad Khalid from among the martyred officers were offered in Quetta on Wednesday.
Four other martyred servicemen were Brig Amjad Hanif, Brig Muhammad Khalid, Major Saeed Ahmed, Major Muhammad Talha Manan and Naik Mudassir Fayyaz.