Correct me if I'm wrong, but there's a strong possibility that the word thaadal is derived from the Sindhi word thado, meaning cool.
This summer drink, made from almonds, poppy seeds, fennel seeds, cardamom seeds, pumpkin seeds, crushed black pepper pods and rose petals, is well-known to have a soothing, cooling effect, besides treating multiple liver ailments (jigar ki garmi). Punjab has sattoo, Khyber Pakhtunkhwa has gurr (jaggery) ka sherbet and Sindh boasts of thaadal aka thandai, but we'll stick to thaadal here.
The Thaadal bottled syrup found quite freely in shops and supermarket aisles doesn't even come close to the original drink. In 2005, on a summer road trip to Hyderabad, Sindh, with a friend, we landed at a thaadal vendor close to Qasim Chowk and Pathan Colony, where the refreshing summer drink was being sold at a small shop. One sip and I knew I was hooked! It was all that my friend said it would be, and more.
Call it a heat-buster or thirst-quencher, the refreshing Sindhi drink thaadal is known for its superpowers to make you immune against the scorching sun
Forever planning to return to that experience, I was never really able to make the short trip to Hyderabad again. But in 2012, I explored what was a small offshoot of the Hyderabad thaadal seller on the dual carriageway connecting Shah Faisal Colony No 1 and No 4, with another friend. It was nothing like the Hyderabad experience.
While writing this piece, I decided to explore it again and surprisingly found the small place still open for business. My interest piqued, I asked the person manning the shop about the Hyderabad shop and, to my surprise, he told me it was his cousin's and his other relatives have set up thaadal shops throughout Sindh towns such as Sukkur, Bhakkar, Badin and, of course, Thatta.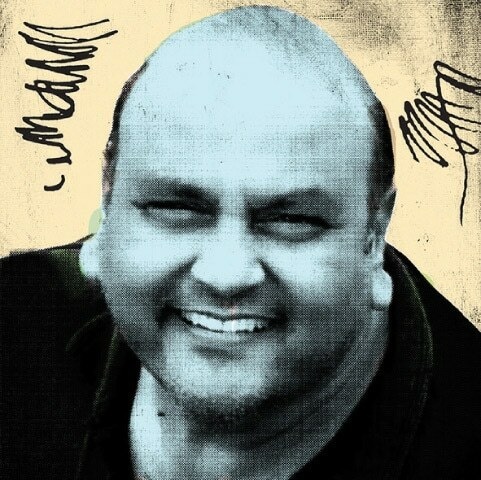 He claims that their father (they are three brothers in all), the late Sher Mohamamad Rajput, set up this 'one and only' thaadal shop in Karachi some 75 years ago. While I don't deny his claim, the taste of the thaadal drink, from the one I had earlier in Hyderabad, still leaves a lot to be desired.
It has also since come to my knowledge that thaadal is also made in many households across Sindh, with slight variations. But it's a tedious, gruelling and taxing process, mostly undertaken by elderly women in the family. The end result is well worth it, of that I'm sure.
As a strong advocate of all things homemade, I strongly suggest giving it a try in your own private kitchen with a sound, reliable and time-tested thaadal recipe, if you want to sample the authentic taste of this drink of the gods. In any other case, you can visit the nearest thaadal vendor in your city, if you happen to live in Sindh. But be warned, try it at your own risk!
The writer is a member of staff. He tweets @faisal_quraishi
Published in Dawn, EOS, July 24th, 2022