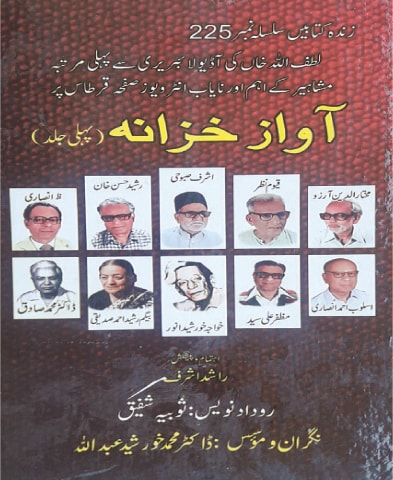 ARABIC word naql has many connotations. For example, it may invoke the ideas of copying, imitating, mimicking, telling (a story etc.), duplicating and even cheating on assignments or exams, as many students do.
But the literal and primary meaning of the word naql is carrying from one place to another, transporting. It also means transcribing. It is used in the same sense in Urdu, too. So transcription, too, is naql in Urdu. In transcription, one carries matter from one place to another, for instance, from an audio tape to paper. When some scholars transcribe a text, that is to say 'put in written form', from another source, say, voice, they call the process sauti tarseem in Urdu. But it sounds a bit pompous, and naql may work quite well instead.
But apparently the transcriber of Lutfullah Khan's treasure of audio tapes does not know the literal meaning of the word naql, though there are other words derived from the same Arabic root (n-q-l) and with synonymous meanings, which are used in Urdu, too, for example, inteqaal and muntaqil. The transcriber, perhaps, does not even know that the Persian word roodaad means 'an account of events, report, or statement of a case' etc, hence, transcription is NOT roodaad. But she insists on being a roodaad navees to say that she has transcribed the interviews that are preserved at Lutfullah Khan's great library of audio tapes. But let us talk about the book.
Awaaz Khazana is a collection of interviews of some bigwigs. Taken by well-known figures, such as Mushfiq Khwaja, Rafiq Khawar, Abu Salman Shahjahanpuri, Ehsaan Rasheed and Lutfullah Khan, these interviews were recorded and preserved at Lutfullah Khan's famous treasure trove of voices. Recording the voices was Lutfullah Khan's hobby, nay, passion, rather a question of life and death. Lutfullah Khan began recording voices on his tape recorder in 1951, with recording his mother's voice first. He began recording radio programmes and then the voices of well-known personalities.
As the times changed, he switched from older taping devices to modern gadgets. With passage of time his treasure of voices began to swell and celebrities would feel privileged to have their voices recorded at his house that had become a kind of studio and a huge audio library, not to mention his mammoth collection of books. At the same time, Khan Sahib kept a meticulous record of all his recordings, making sure that they are properly catalogued and easily accessible. Lutfullah Khan put his entire leisure time and almost entire wealth on recording, evaluating, preserving, indexing, playing and making people listen to what was his lifelong love: voice.
Dr Muhammad Khursheed Abdullah, a lover of music and literature, was able to digitise many of the valued tape recordings and put them on internet. But some of the interviews preserved at audio library needed to be transcribed for readers. So Saubia Shafeeq just did it under the supervision of Khursheed Abdullah and the result is Awaaz Khazana, a book published by Zinda Kitaben, Karachi. Rashid Ashraf has so far produced 225 zinda kitaben or living books, preserving some of the rare and most readable works in Urdu.
The present volume offers interviews of some of the celebrated figures and they include: Usloob Ahmed Ansari, Ashraf Suboohi Dehlvi, Begum Rasheed Ahmed Siddiqi, Khwaja Khursheed Anwer, Dr Mukhtaruddin Ahmed Aarzoo, Dr Muhammad Sadiq, Rasheed Hasan Khan, Zoe Ansari, Qayyum Nazar, Muzaffar Ali Syed and Maulana Jamal Mian Firangi Mahali. As one can see, most of them belong to the literary and academic world but Khursheed Anwer was a musician and Jamal Mian was a scholar, prominent politician and journalist too.
No doubt this is a significant work. Firstly, these personalities have described their own life and given accounts of many events that serve as authentic biographical source. With interesting debates and some controversial points, it offers much to those who want to understand discourses related to the literature, culture, music and religion. It narrates historical and political facts, too, as these personalities lovingly recall their early life and let the listeners (readers, in this case) have peep not only in their personal lives but the times they have been through.
At the end of every interview, there are some explanatory notes that are useful. What is little disturbing, however, is the fact that most of these notes have no references and there is no way one can cross-check the facts given there.
The title mentions that it is the first volume. Only a small part of Lutfullah Khan's audio treasure has been committed to writing. One hopes to see the second volume soon.
Published in Dawn, June 27th, 2022