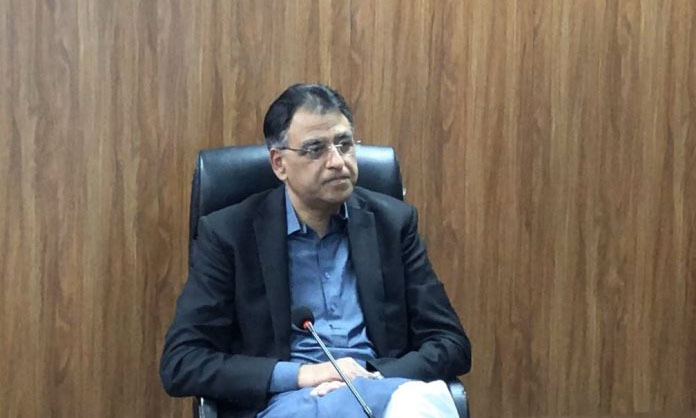 ISLAMABAD: A commission formed by the federal government to revise Islamabad's master plan will brief Planning Minister Asad Umar on the progress made so far.
The commission has invited the minister to attend its meeting to be held on Monday (today).
"The minster has agreed to attend the meeting to get an update on the revision of Islamabad's master plan," said a member of the commission.
Sources said the minister, who is MNA from Islamabad, wanted to get the revision of master plan completed as soon as possible.
In December 2018, the federal government formed the commission, which prepared an interim report and approved new bylaws mainly for commercial buildings. However, in the interim report, the commission left the proper revision of the master plan to a consultant.
Later, the federal government re-structured the commission which has held a few meetings so far. Recently, the commission set a six months' deadline for completion of the revision and also formed eight independent committees which will revise the master plan in their assigned areas and also have power to engage consultants, if required.
The committees are headed by architect Nayyar Ali Dada, Khurram Farid Bargatt, Humaira Qasim, Nayyab Hassan Gardezi, Sikander Anjum and Asma Khalil. Commission member Murad Jamil is coordinating with all the committees.
An official of the CDA said the commission had expedited its work and hopefully within six months it will complete its task.
The commission has been working vigorously and held two meetings on Friday and Saturday, he added.
The master plan of Islamabad was prepared in 1960 by a Greek firm. It was supposed to be revised after every 20 years in accordance with the changing needs. However, the successive governments kept making only selective changes to it.
Published in Dawn, November 8th, 2021