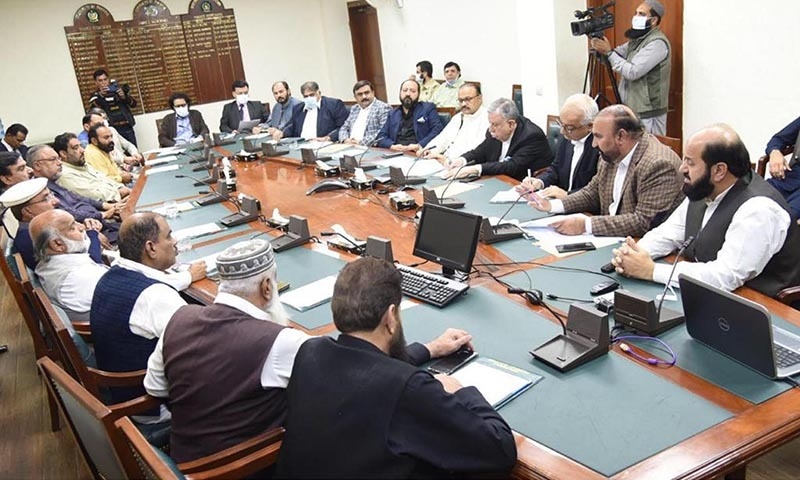 ISLAMABAD: Finance Adviser Shaukat Tarin assured traders of resolving their genuine issues and constituted a six-member committee on Thursday to improve liaison between the business community and the Federal Board of Revenue (FBR).
Mr Tarin extended this assurance during a meeting with a delegation of the All Pakistan Anjuman-i-Tajiran, led by its president Mohammad Kashif Chaudhry.
The government has recently, through a presidential ordinance, empowered the FBR to disable mobile phone SIMs and disconnect electricity and gas connections of non-filers through data matching with the National Database and Registration Authority (Nadra) using artificial intelligence. These actions will be taken against those who oppose, or are not willing, to install point-of-sales (POS) at their big retail shops.
It was decided in the meeting that a grievance cell shall be set up to make it easier for traders to get their complaints addressed without delay. "We will bring all traders in the tax net," Mr Tarin said, adding this requires the cooperation of traders.
Mr Tarin said that he would travel across the country to encourage businessmen to pay their due taxes. He also assured that the business community would be consulted in future on the tax strategy.
While acknowledging the business community's role in the country's development, the adviser called for an atmosphere of cooperation by eliminating harassment. He said all concerns over integration with the POS system would be addressed.
The business community appreciated the government's measures for increasing tax revenues.
"I want to gradually eliminate turnover tax", Mr Tarin said, adding "we want to bring sales tax from 17pc to single digit".
Mr Kashif said that the government should implement all the agreements and verbal commitments made with business representatives. He, however, made it clear that POS was only acceptable for multinational chains and branded stores and not on small shops.
"Traders cannot afford the difficult and complicated documentation of imp­lementation of POS," Mr Kashif stressed. He suggested that all cottage industries, including furniture, be exempted from the implementation of POS.
Mr Kashif also called for introduction of a fixed tax system for small traders, bringing sales tax down from 17pc to single digit. The government should take steps to curb inflation, he said.
For broadening of the tax net, he suggested that committees of traders be activated at the local level.
Published in Dawn, November 5th, 2021