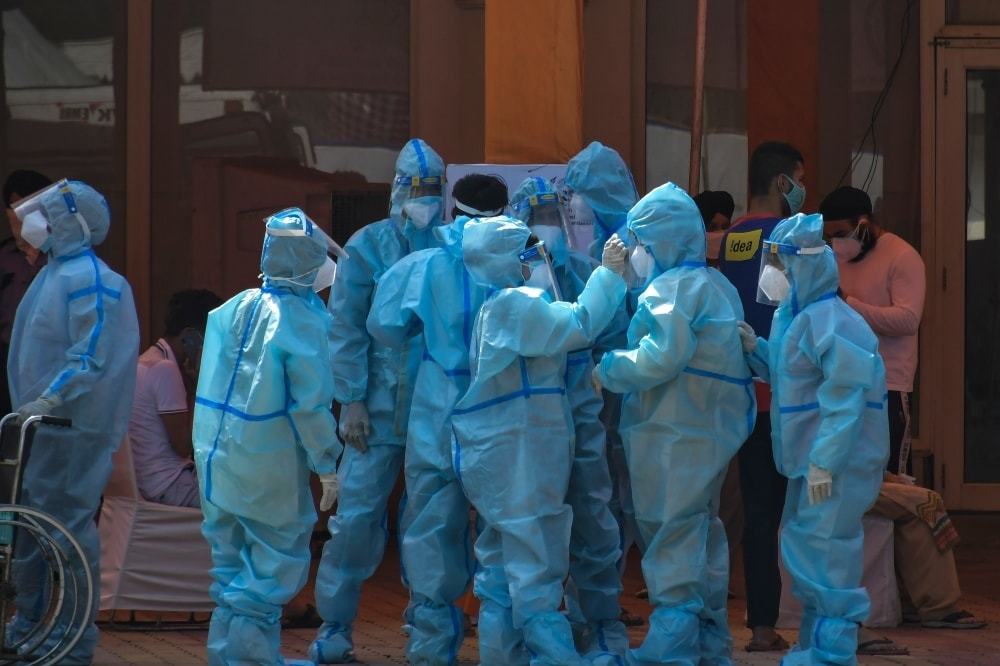 ISLAMABAD: A microbiologist on Wednesday said though some black fungus cases had been reported in Pakistan, situation is not as alarming as in India. However, the number of cases can increase in coming days, he added.
Talking to Dawn, he said while around 5pc of patients are severely affected and hospitalised due to the Covid-19 related complications, black fungus is going to become another major challenge.
Microbiologist Dr Javaid Usman said that fungus occurs in those whose immune system was compromised.
"The fungus remains in the environment and the black fungus, which is scientifically called mucormycosis, infects people having severe type-I diabetes or those who have kidney transplant. Since immune system of Covid-19 patients is also compromised, so chances of black fungus increase.
Dr Usman said that due to black fungus a black fluid was excreted from nasal cavity and if it is grown in the lab it retains its black colour.
"The medicines to treat black fungus are expensive and more toxic due to which patients also face side-effects but doctors find no option but to give those medicines such as there are side-effects of chemotherapy but still it is given to cancer patients," he said.
"The only fungus which remains in the human body and does not harm is Candida (caused by yeast) but in US its type called Candida Auris has been discovered, which is one of the most lethal funguses and can be upcoming threat to human kind especially those suffering from Covid-19," Dr Usman said.
SAPM visits F-9 Park and NIRM
Special Assistant to Prime Minister (SAPM) on Health Dr Faisal Sultan on Wednesday morning visited the vaccination center established at F-9 Park and said government was taking steps to protect people from pandemic.
"Vaccine is being administered at 24 vaccination centres of the federal capital. Some of mass vaccinations centres have been established in Islamabad such as at F-9 Park.
"As many as 25 vaccination and 75 registration counters have been established at F-9 Park due to which daily up to 10,000 people can be vaccinated there. People should take advantage and get themselves vaccinated against the cronavirus," he said.
Later, Dr Sultan also visited the National Institute of Rehabilitation Medicine (NIRM) and observed arrangements for the patients. He also met the staff and listened to their issues.
While talking to patients, SAPM said that the government was giving special focus on improving health facilities.
Published in Dawn, May 27th, 2021