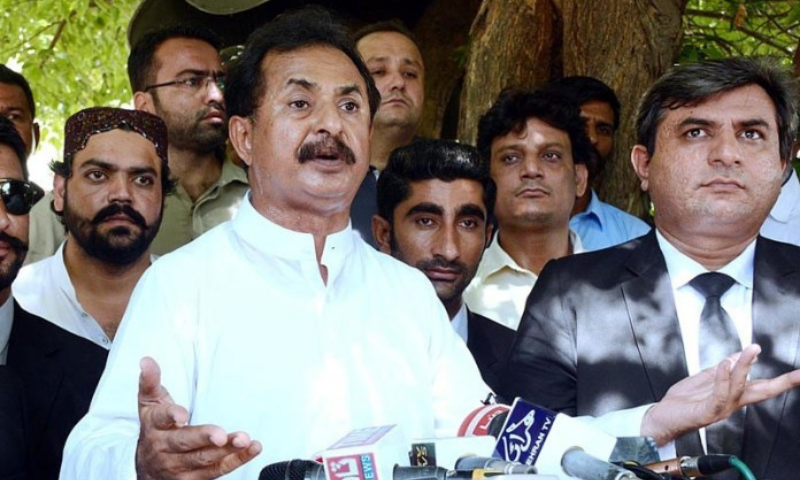 SUKKUR: Prime Minister Imran Khan would visit Sukkur on Friday and announce a package for Sindh, which would just be the beginning of his greater plan for development in the province, said Haleem Adil Sheikh, Leader of the Opposition in Sindh Assembly, on Wednesday.
Sheikh, who is also vice president of Pakistan Tehreek-i-Insaf Sindh, said at a press conference at local circuit house here that they wanted to do more for Sindh "but the sword of the 18th Amendment hangs over us and stops us from doing what we want to do".
He said that his party also supported this amendment in principle but many people had abused the law to hide their corruption. The federal government gave Rs60 billion to Sindh during coronavirus pandemic, but Pakistan Peoples Party government wanted all funds for itself, he said.
He said that corrupt politicians were opposing census because they did not want development in Sindh. They were only interested in ensuring that their favourite deputy commissioners were posted in their areas so that they could get delimitations carried out in a way that suited their political interests.
Sheikh said that census was due in PPP government under Asif Zardari but he avoided it. As per planning and development department, 44 per cent corruption was done in projects worth Rs7bn over five years, he said.
He said that people of Sindh would be provided all basic facilities. The development of Sindh was development of Pakistan and more good news would come for the people of the province.
Published in Dawn, April 15th, 2021