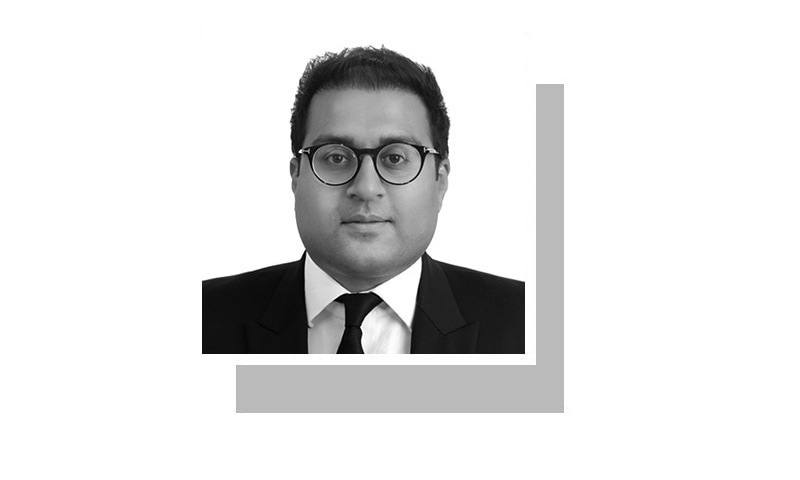 "When you play the game of thrones; you win or you die." — George R.R. Martin
IF you run a political party on the basis of myths and memories rather than delivery and governance, reality often has an unpleasant way of striking. When it does — through the discovery of a billion-dollar ghost account racket you have allegedly abetted and benefited from through your decade-long control of a province — you have to dig deep into mythology to keep things afloat.
Why is there an allegation that a dead man is paying for the customs duties of the vehicles you have declared as your asset? Because we carry the Bhutto legacy, and have always been persecuted. Why is it alleged that your then finance minister and now chief minister apparently gave subsidies to a sugar cartel your family has interests in? Because the establishment hates the Bhuttos. Why is a company, allegedly owned by you, having amenity land allotted to it in an illegal manner, after which it partners with a private developer for the construction of a skyscraper? Because Bhutto is the name the establishment truly fears. Why is it alleged that a model was being escorted with half-a-million dollars in cash through the airport by a former member of Asif Zardari's staff, who reportedly called Rehman Malik's brother when caught? Because Bhutto is the greatest.
When there are no answers to questions of accountability and trouble lurks around the corner, you posture against the selectors and the selected, threatening to side with others out of favour, giving the impression that you will bring the house down for what is right. But then, when reality strikes, there are limits within which you must operate.
So you ride the tide of resistance, and look serious. You sit on a stage when 'selectors' are named by your allies, and then feign surprise and ignorance later. When the pressure rises because of the naming, you take a month-long break to campaign in an election some feel you have been promised as a compromise. Once you have lost what was promised, you return and show greater anger and fiercer posturing.
But it is always posturing. After all, if the next elections were to be free and fair, what more would you gain? The province is yours already, and your popularity outside of it minuscule. There are two ways you can achieve greater power. One is by way of the promise you have received from allies like Nawaz Sharif, who leave it to you and others in the PDM to take the prime minister's seat after the movement is a success. For this, not only would the movement need to be an unprecedented success, you would also have to win against a more fitting compromise candidate for the opposition ie Fazlur Rahman. And your allies would have to hold to their promises, which they haven't always done in the past.
It is always posturing. After all, if the next elections were to be free and fair, what more would you gain?
The second way is by marching to the drums that have always been played in the background. The selectors have repeatedly shown their interest in you as back-up candidate for the top spot. A well-spoken inheritor of status from Sindh, with no support from the heartland of Punjab is a perfect fit. Even better that he comes with strings attached, or with purse strings caught. Who better to keep waiting in the wings as the great Khan goes around accepting his lack of unpreparedness whilst saying no one should be thrust into government like his party was?
But it must all look real. So you invite your allies to the graves of your ever-living symbols of opposition to the establishment. You let your allies spread gentle flowers and give sharp speeches. And then you remind them of reality. A central executive committee suddenly becomes relevant in a party run by myths and family. This committee points out the disaster that the resignations would be, and how the Senate being left uncontested would mean a full-scale assault on the Constitution. When the CEC news leaks, you rubbish it and ask for everyone to wait for the official press conference where the posturing is repeated and the intent exposed. Resignations will be collected, but we will contest the Senate elections. We are with the PDM and the prime minister must resign, but we will contest an election the PDM wants us to oppose by resigning, because it's the only way it feels the prime minister can be pressured to resign. Here is the fig leaf we are prepared to offer. Be careful — we don't have a plentiful supply.
This is the reality you dealt with when the Senate elections last came around and the chief minister of Balochistan suddenly needed to be replaced with a man with 544 constituency votes; when the chairman Senate needed to be elected and you allowed for the incumbent from within the deepest folds of the established order; when the same chairman was to be replaced and your members who stood against him hours earlier forgot to vote against him in secret.
For most people who know how hard it is to balance myths with reality, it was always a question of when, not if. And when you play the game of thrones for as long as the PPP has, you recognise that reaching the top spot, or even keeping your province's kingdom needs sacrifice. Experience then teaches you that it is sacrifice the throne demands — it doesn't care if you offer your own or that of others. Because when you play the game of thrones, it's best to win and let others die.
If the last two years of this government and its regard for parliamentary governance is any marker, then for provincial autonomy, for constitutional rule, and for the democratic process, winter is coming. Once again, the family member who left the window open and let in the chill is the Peoples Party. Maryam must still be able to smell the roses she spread with such care at Garhi Khuda Bakhsh. She must prepare to spread some more on her narrative buried by Bilawal and his CEC.
The writer is a lawyer.
Twitter: @jaferii
Published in Dawn, January 3rd, 2021