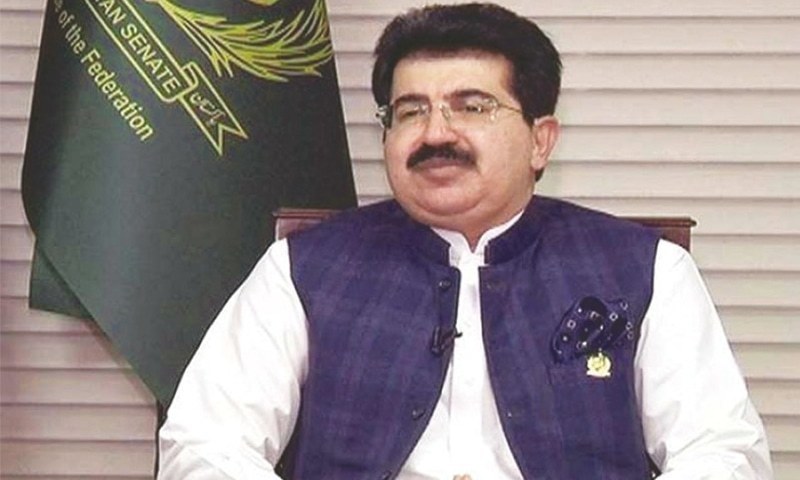 ISLAMABAD: Senate Chairman Sadiq Sanjrani on Monday hailed the role of media in promoting Pak-China ties and China-Pakistan Economic Corridor (CPEC) and offered assistance of the upper house of parliament in promoting media relations between the two countries.
Speaking at the sixth CPEC Media Forum, which was held virtually, Mr Sanjrani said it was because of media that today CPEC had become a household name.
The event was jointly organised by the Pakistan-China Institute (PCI) and China Economic Net (CEN) in cooperation with the Chinese Embassy in Pakistan.
The media forum has been held annually since 2015 and its inaugural session was held in Islamabad.
Mr Sanjrani said that "Senate will play a greater role in extending all possible cooperation to the media of both countries to develop greater understanding and cooperation on issues of common interests".
The chairman of Senate Foreign Affairs Committee, Senator Mush­ahid Hussain Sayed, who also heads Pakistan-China Institute, said that an increased focus on media and think-tank collaboration was expec­ted as CPEC progressed further.
He said that CPEC media forum served to promote and strengthen the all-weather strategic partnership between Pakistan and China; counter propaganda against CPEC with facts; and highlight developments related to CPEC.
The Chinese Ambassador to Pakistan, Nong Rong, said that China would strengthen coordination with academia and think-tanks through CPEC.
Published in Dawn, December 29th, 2020