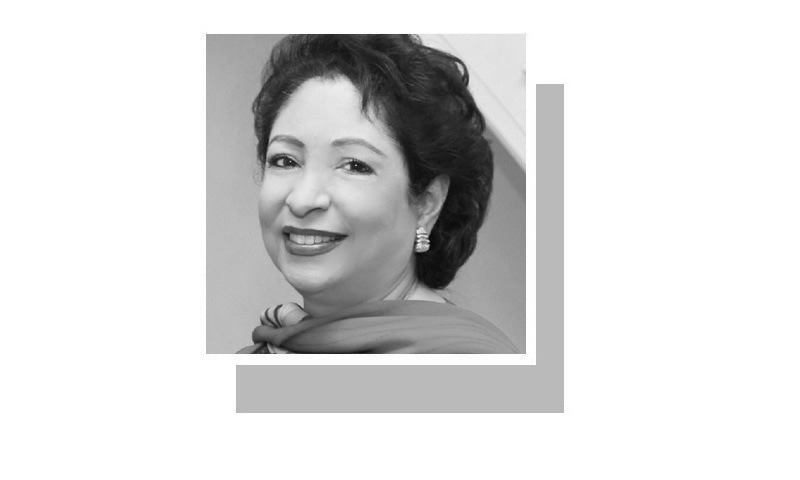 WITH a second wave of the coronavirus pandemic now surging across the world, two factors have generally been identified as particularly significant for how competently countries have managed the challenge. The first and obvious one is effective governance and the second is national resilience.
The global debate about governance has intensified at a time when leaders are still struggling to balance conflicting concerns in addressing a health crisis that rages on despite hopeful reports about a vaccine.
Fareed Zakaria's new book "Ten Lessons for a Post-Pandemic World" doesn't just deal with the governance aspect but also the world's changing landscape. The book, he explains, is not about the pandemic but about the world that has emerged from it and influenced by responses to the crisis. For him, the pandemic did not usher in new global trends but accelerated those already in play. The 10 lessons he draws are based on intricate arguments and include: the need to balance speed of human development with safety, quality not quantity of government matters, markets remain insufficient, experts should be heeded but they too should listen to people, inequality should be addressed, globalisation will endure, and a bipolar world has emerged.
The tour d' horizon of global realities is breezily written but it is the chapter on governance which warrants consideration here. Zakaria raises the question widely debated during the pandemic, whether democracies or authoritarian systems have managed the crisis better. He concurs with the view that democracies have done better. But what about the US and Britain? He argues that mishandling by the former is an American not a democratic disease. And he identifies a "competent, well-functioning, trusted state" or the quality of governance to have been instrumental in tackling the pandemic effectively.
Effective governance and national resilience have been two key factors in an efficient pandemic response.
In a recent podcast Francis Fukuyama made a similar assertion but maintained that it was not the type of political system that determined efficient management but an effective state. In an essay written in March he argued that the crucial determinant in efficient crisis response is state capacity and trust in government. "What matters in the end is not regime type but whether citizens trust their leaders, and whether those leaders preside over a competent and effective state."
For Zakaria the key question is why some states have governments that work well when others don't. He notes that a competent bureaucracy and the ability to tax have been key factors in the history of modernisation and he cites the example of Singapore that has also been advantaged by "highly disciplined and focused leadership".
He evaluates America's weaknesses and attributes them to its anti-statist tradition, distrust of government and uneven efforts to establish a strong and efficient national state. Today, he writes, "the US has fewer government officials per capita than most other advanced democracies". American federalism has created its own problems of paralysis and gridlock. He shows how disordered American government has been, failing to address pressing challenges for a generation while coasting along on a combination of "dynamic economics and dysfunctional politics". He concludes that America should learn good governance from the world and undertake reforms which include making the government a more important economic actor and delivering better public services.
Government performance and effectiveness has been intensely reviewed during the pandemic but the debate has obviously gone on for a much longer time. The past decade witnessed a trend strengthening in the West of growing public discontent with governments and declining confidence in their ability to deliver. This prompted much discussion of the weaknesses of Western democratic systems.
Successive annual Global Risk Reports of the World Economic Forum warned of rising popular disaffection with Western democracy. The 2019 report stated that "many Western democracies are struggling with political fragmentation and polarisation that have complicated the process of providing stable and effective governance". It added that "weak governance raises serious questions about numerous countries' political health".
The rise of anti-establishment right-wing populism or new authoritarianism further intensified the debate about factors behind the growing public disaffection with traditional parties and elites and deepening mistrust of government institutions. The strains these developments imposed on democracy were widely commented on as were governance failures fueling nationalist populism.
This debate has already produced much literature. One book of this genre published some years back offered instructive insights and made an important contribution to this conversation. Intelligent Governance for the 21st Century by Nicolas Berggruen and Nathan Gardels examined why political systems were not delivering effective governance and whether there was a need to reimagine government. The authors rejected the idea that only Western ideas and systems should be the paradigm in discussion while pointing out that both Western and Eastern political systems need correction. Both confronted common challenges they were increasingly unable to cope with.
The answer lay in drawing on the best practices of both East and West to find a 'middle way' that would recalibrate political systems and evolve hybrid institutional arrangements. They saw strengths and vulnerabilities in both and suggested they learn from each other, fusing "knowledgeable democracy" with the Confucian tradition of a learned "accountable meritocracy".
The book saw most Western governance systems stymied by dysfunction. Terminal decay was certain without reform, claimed the authors, as electoral democracy, anchored in a consumer culture of instant gratification, was self-interested and short term, and de-emphasised any notion of the long term and common good.
In contrast, China took a long-term governance perspective, could take difficult decisions and implement them robustly. Imbued with the Confucian values of education and ethics, its system is based on the meritocratic tradition of learned and experienced elites, as reflected in the Communist Party's modern mandarinate. This, the authors argued, has empowered the country to chart its long-term future and is responsible for its extraordinary rise. Nevertheless they stressed that its system needs correction by instituting accountability as popular demands grew for democratic checks on arbitrary authority.
The idea of evolving a template of intelligent government by drawing on the best attributes of East and West and balancing meritocracy and democracy is a compelling one. Practicable or not, Pakistan has much to learn from the rich debate on governance that continues.
The writer is a former ambassador to the US, UK and UN.
Published in Dawn, November 23rd, 2020