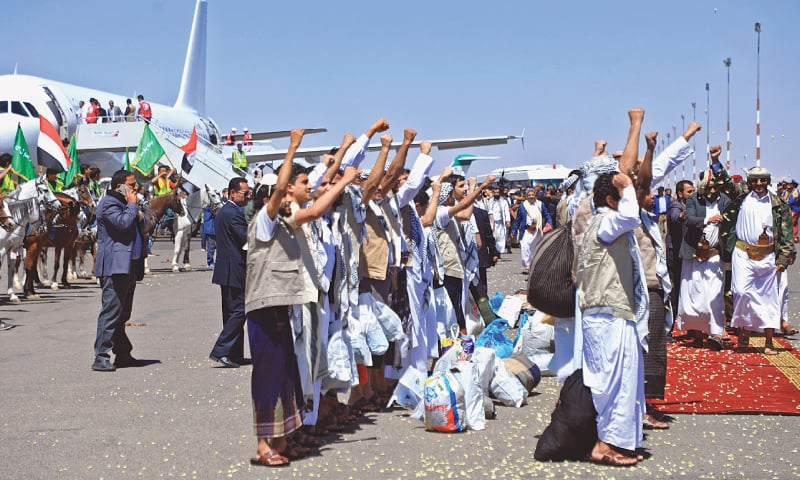 SANAA: More than 350 prisoners were freed on Friday on the second and final day of a landmark exchange between the warring sides in Yemen, the International Committee of the Red Cross said.
The biggest prisoner swap since the start of the country's conflict was a rare sign of progress in efforts to end the war, which has seen Houthi rebels hold the capital Sanaa and much of the north despite a military intervention by backers of the internationally recognised government, led by Saudi Arabia.
Aircraft arranged by the International Committee of the Red Cross shuttled between Sanaa and Yemen's second city Aden, seat of the Saudi-backed government, on Friday, ferrying released prisoners.
"We're happy to see the completion of the release and transfer of 1,056 former detainees," the ICRC said in a tweet.
"We're encouraged by this success & hope that it leads to more steps towards the transfer & release of more detainees."
The ICRC, which handled the complex logistics for the two-day exchange, said it had flown 704 freed detainees to cities in both Yemen and neighbouring Saudi Arabia on Thursday, followed by a further 352 on Friday.
Published in Dawn, October 17th, 2020