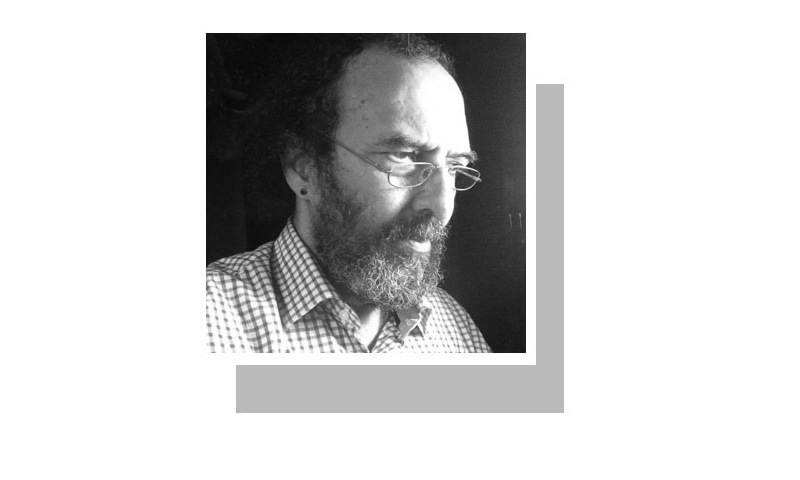 YEARS ago, in the midst of the village Moharram procession, Askari Mian spotted Maula Halwai ambling to the roadside Shivala to offer a coin to the deity, and ribbed him for it. Askari Mian's affable and eclectic deportment stood too well recorded in Josh Malihabadi's memoirs for him to be misunderstood as a fixated bore.
Maula was a third generation Sunni Muslim in the Shia-dominated Uttar Pradesh village of Mustafabad. His tickled response to Askari Mian's banter described the organic glue that bonded Indian society before a surge of religious nationalism in the late 19th century began to sow discord.
"Musalman to hum hoey gaen hain, Mir sahib. Mula baer inahu se theek nahi hai," Maula teased Askari Mian with a repartee in local Awadhi. It was a reminder to the scion of the landed gentry that although Maula's lower caste forebears had converted to Islam, it was always an excellent practice to be deferential to the deities they once worshipped! Both men seemed unwittingly close to Allama Iqbal's evocative call to Hindu-Muslim harmony in the poem Naya Shivala, or the New Temple.
The laidback men from Mustafabad may have been oblivious to events that had taken place about a century ago in distant Bombay. Indian Shias have been a non-proselytising community, as were the Brahmins until the Western political innovation of bargaining with numbers prodded the latter to woo the scattered flock of conflicting castes into a contrived majority.
Skin-deep modernity and deep-rooted atavism go hand in hand in many current societies, and India is no exception.
Everything is thrown into the endeavour. The current move to widen the use of Sanskrit would have insulted the priestly class not long ago. It was King Manu's advice in his ancient covenants that anyone other than the ruling elite who accidently heard the chant of Vedas should have their ears filled with molten lead.
Inevitably, the move to popularise the Vedic culture met with a predicted roadblock just the other day. A Muslim professor of Sanskrit showed up for the teacher's job at a college run by Hindus and was denied it on religious grounds. Skin-deep modernity and deep-rooted atavism go hand in hand in many current societies, and India is no exception.
In Bombay in 1893, the fiery nationalist leader Bal Gangadhar Tilak found himself engaging in a ritual segregation of Hindus and Muslims although Mohammad Ali Jinnah and Maulana Hasrat Mohani were among his friends. Tilak exhorted fellow Brahmins to begin public celebrations of the birth of Lord Ganesh, the most popular deity in Maharashtra. The processions would go through the streets and alleys of cities, he counselled.
Tilak particularly wanted to woo a steady crowd of Hindus who were otherwise happily walking with Shia taziyas and alams of the Moharram processions hosted by the rich Khoja and Bohra businessmen of Bombay.
Tilak was a hugely admired militant nationalist, and it was only when the popular leader died in 1920 that Gandhi would temper his violent exhortations with a newly minted call for non-violent struggle for India's independence. And yet, even Gandhi needed to cobble the elusive Hindu majority for his political purposes. He threatened to fast himself to death when Bhim Rao Ambedkar moved to seek a separate electorate from the Hindu fold. Ambedkar reasoned that Hindus had placed his Dalit community at the lowest rung of the social ladder.
Gandhi who threatened to go on an indefinite fast to stop Ambedkar, offered no matching resistance to stall the idea of separate electorate, and eventually a separate nation, for Muslims.
The raging coronavirus pandemic has ensured that both Moharram and Ganesh Chaturthi, which fell in the same time zone in August after several years, would not be observed or celebrated in public squares. What did anyone lose? Religious observances vary, and if anything, the state was spared the nervous security bandobast that both Moharram and Ganesh Chaturthi warrant of late.
Also, in the case of Moharram, for close to three centuries after the Battle of Karbala there was no apparent move by anybody among the faithful to take their grief out for public display.
Celebrations related to the birth of Lord Ganesh were also a private affair confined to the homes of devotees. Jai Dev Jai Dev Jai Mangal Murthi and Utha Utha Sakal Jana have been among the finest devotional lyrics composed to welcome the arrival of Lord Ganesh into Maharashtrian homes.
In Mustafabad as elsewhere in India and Pakistan, Moharram sozkhwani is rendered in raga-based compositions, akin to prayers performed to Ganesh. Privacy doesn't preclude a mingling of faiths. A Hindu author wrote the most moving tribute to Hazrat Zainab that's popular in Pakistan, and dominates Moharram in India.
One has played Holi with the peasant leader and former prime minister Charan Singh's family in Lucknow. No one stepped out on the street to daub strangers with colour. Between Algeria and India, where Moharram is observed, there's not a single shared ritual other than the grief expressed in gatherings at homes or in enclosed places of worship.
Most Shias in South Asia would be averse to believing that the rituals of self-flagellation and walking on fire had come to them from non-Muslim observances abroad.
Who can ignore the fact that pious Catholics in the Philippines nail themselves to the cross during the annual Easter procession? Hindu ascetics sleep on beds of nails. An ancient folklore and legend of fire walking live on in Greece from pagan times. Anastenaria is a traditional ritual of fire walking celebrated in a few places in Greece and Bulgaria, where Greek descendants from Thrace settled a century ago. Interestingly, the pagan celebrations are carried out in the names of Saint Constantine and Saint Helen!
It is for this and more, that neither Askari Mian nor Maula Halwai would be inclined to shut their eyes to the bewitching reality of their changing and unchanging worlds.
The writer is Dawn's correspondent in Delhi.
Published in Dawn, September 1st, 2020