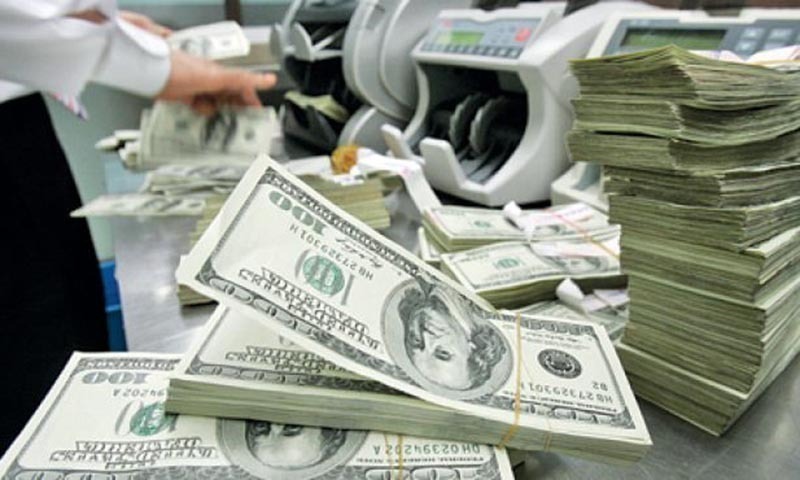 KARACHI: External debt servicing in the third quarter of the current fiscal year declined by 30 per cent compared to second quarter, data released by the State Bank of Pakistan (SBP) showed on Tuesday.
The country paid $2.728 billion in external debt servicing during the third quarter (January-March) compared to $3.907bn in the second quarter of this fiscal year.
The country paid $11.589bn in external debt servicing including $2.95bn in interest during the current fiscal year. The total amount paid in debt servicing during the first three quarters was $9.713bn.
Financial experts expect the total servicing costs to reach $12-13bn by the end of this fiscal year.
The government has requested the G-20 countries for debt rescheduling worth $1.8bn from May to June 2021. The International Monetary Fund has also called on international lenders for debt relief to poor countries in the wake of Covid-19.
The debt servicing costs continue to take a heavy toll on country's foreign exchange reserves despite a sharp decline in the current account deficit. The current account deficit during July-March fell to $2.76bn compared to $10.28bn in same period last fiscal year.
Moreover, the foreign direct investment in to the country also improved during the current fiscal year while remittances increased by 5.5pc.
Published in Dawn, May 13th, 2020
Now you can follow Dawn Business on Twitter, LinkedIn, Instagram and Facebook for insights on business, finance and tech from Pakistan and across the world.