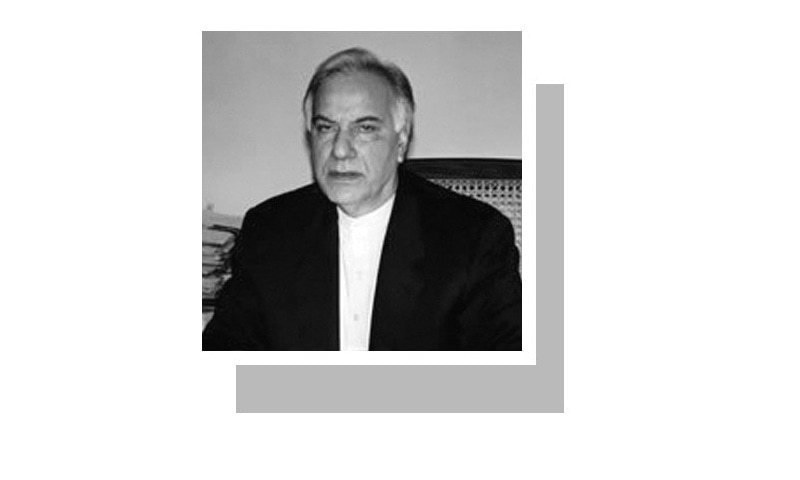 WHEN bad news about the government hits ordinary but thinking people who voted for Imran Khan as their last hope, they get a sinking feeling. The bad news is not restricted to one sector.
Public debt increased by Rs11 trillion in 15 months, when during the previous governments of Asif Zardari and Nawaz Sharif, it went up by Rs10tr in their respective terms of five years each.
Wheat flour prices have gone up by 30 per cent — 20 kilos for Rs970 as compared to Rs750 a year back — even though that is the staple diet of the poor. Sugar prices have gone up by 15pc to 20pc. These two basic commodities are the only thing the poor have to keep body and soul together.
Given the adequate production of both commodities, a perception of shortage, real or false, resulting in unbearable price hikes is a clear and inexcusable case of poor management or dishonesty.
The government is losing good men, the latest being FBR chairman Shabbar Zaidi. There seems to be no realisation that competent men, who don't aspire to public office and want to work in the system simply to give back to the country, need to be protected and appreciated. There are very few of this variety remaining who have served Imran Khan's government but have not left dejected for various reasons.
The reported criticism, by the prime minister's financial adviser, of Zaidi, who was already under pressure for having accepted unrealistic revenue targets laid down by the IMF, was the proverbial last straw. The team leader ie the prime minister should have protected him, boosted his self-esteem and motivated him to continue.
Pakistan's governance failure starts at the top.
The prime minister's philosophy has been not to care about individuals in the mistaken belief that there is no shortage of good men. A stage has been reached where there are no good, competent or willing men and women left to join the government.
Take Asad Umar whose reputation for competence took a hit as a result of simply joining the prime minister's team. He was publicly humiliated and left to fend for himself. Would any successful executive in the private sector now volunteer to join the government and risk his reputation earned over a lifetime?
Bureaucracy is not delivering because it is scared of accountability and disempowerment due to political interference and incompetent and corrupt officials, most of whom have manoeuvred their postings. The NAB law amendment, though a step in the right direction, proved to be a case of too little, too late for the bureaucracy.
The governance failure seems to start at the top. Two ministers in KP, a province where the PTI has ruled for six years now, were fired without their point of view being heard. The very next day, after an apparently cordial meeting with the ministers, a signal was sent to the chief minister to try and take them back. Note, there were no orders for them to be reinstated, thus compounding the confusion. How can an organisation be governed well, run confidently and take timely decisions when the de facto CEO is powerless and the de jure CEO is confused?
All this is not to say that the prime minister has not been good in any sector. His handling of foreign affairs has been outstanding. He has made us proud by pleading the Kashmir cause eloquently, be it at the UN General Assembly or other international forums. Leaders of most countries, starting from the US, seem to be fond of him and respect him. He was recently welcomed by Mahathir Mohamad, although only a few weeks back the prime minister had embarrassed the Malaysian leader by declining to attend a summit organised by him.
Earlier, the prime minister successfully got money for the country, when Pakistan was trying to avert a default and gain time to decide its economic trajectory.
Our dilemma is that as the face of Pakistan, the prime minister brings value to the country, but as an administrator he brings confusion and poor governance. To be fair, everyone has their strong and weak points. A successful leader is one who acknowledges his strengths and weaknesses.
President Ronald Reagan was a case in point. He was a good-looking man who could deliver a scripted text convincingly. He left the running of the country to the experts. He was a successful US president.
These days, we hear of frustration amongst the public and the establishment on account of the poor running of the country. We hear of various formulae being debated in order to come out of this morass.
Any new formula will bring its own unintended consequences. It will give the appearance of having disrupted the democratic continuity so proudly flouted by us. It may even bring back the forces the government and establishment have been condemning and prosecuting.
We need to look for an innovative formula where Imran Khan is the face of Pakistan while the government is managed by an experienced person with the ability to take the elected people along.
The writer is a former civil servant.
Published in Dawn, February 26th, 2020