There are many national and international celebrities that we love and get inspiration from. They have their personal pages on Facebook and Instagram, which are updated with all about their news and events. People follow them religiously and, of course, these celebrities enjoy the fandom and are always posting something new for their fans.
But there is another lot of celebrities who have more fans and followers than some human celebrities. These are our furry little cute friends — animals.
Yes, in the past two decades, many animals like cats, dogs, parrots, etc., have made the internet and the world go nuts over their style, features, cuteness and activities. Like humans, they also have their pages on social networking sites, with videos and pictures of their routine life or fashion shoots. Some of them became meme sensations, while some became hot TV stars, thus have millions of fans and followers. And interestingly, they amass a lot of fortune this way for themselves, or rather their owners.
Let's check out some of these animal celebrities. The list is very long, therefore, I have selected a few of them.
Grumpy Cat
Grumpy Cat is the king of internet memes. And you have probably seen many of them. The cat became famous because of her grumpy facial expression. However, according to her owner, Tabatha Bundesen, Grumpy Cat had a form of dwarfism that yielded a perpetual frown.
So how did she come to such a great success? Well, it all happened one day, when Bundesen's brother took a photo of her peeved-looking cat and posted it to Reddit. The photo went viral, earning more than one million views on Imgur within 48 hours. Grumpy Cat quickly became a meme, with recognition on sites like BuzzFeed and CNBC. Sadly, she died at the age of seven after experiencing 'complications from a urinary tract infection'.
She died on May 14, 2019. At the time of her death, Grumpy Cat had 2.4 million Instagram followers and 1.4 million Twitter followers. She earned $12,693,333 a year.
Nala, the cat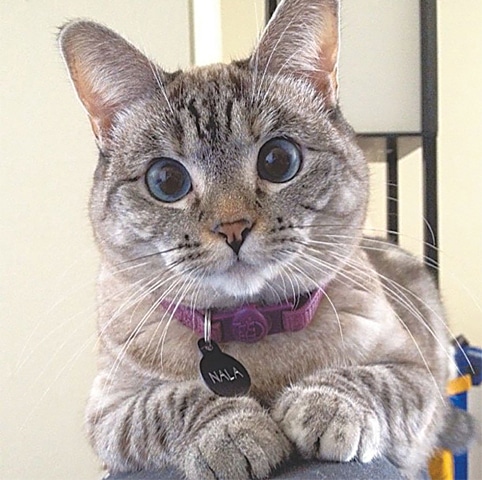 Nala is a Siamese-Tabby mix. She is also among the most famous cats on Instagram with 4.1 million followers, more than Justin Beiber and Taylor Swift. The story of this cat is more like a fairy tale, as she rose from rages to riches. When she was just a few months old, she was dumped at an animal shelter; luckily, she was adopted by Varisiri Mathachittiphan.
Her owner told that the pictures she shared on Instagram were not to show it to the world but to share it with her friends and family. But soon Nala became the favourite of people around the world and got this whooping number of crazy followers. Nala shares her house with five other cats and a dog, all of them have their separate pages and are also quite famous.
Nala is also making her fortune as her owners are selling Nala-themed shirts, beanies, pet toys, etc. It is estimated that Nala earns as much as $625,000 (£483k) a year from appearances and brand endorsements.
Lil Bub
With 2.4 million followers on Instagram, Lil Bub is born with several genetic abnormalities that makes her look like a kitten. In other words, she is suffering from dwarfism, she also has extra toes, suffering from osteopetrosis and she also lacks teeth.
Despite all these problems, Bub is healthy and lives a happy and active life. She has YouTube series called 'Lil Bubs Big SHOW'. She is also featured in a documentary called 'Lil Bub and Friendz' which was shown at the Tribeca Film Festival and won 'Best Online Feature Film'.
Lil Bub earns $30,000 (£23k) a year from YouTube royalties alone, and has branched out into Instagram partnerships, merchandise and meet and greet appearances.
Boo, the dog
Boo is a cute Pomeranian who became an internet sensation in 2011 for his cute teddy bear looks and a fluffy haircut. Boo is popular over social media. He has four photo books and a range of merchandise including Boo teddies and cushions. Unfortunately, like Grumpy cat, Boo who was dubbed as 'world's cutest dog' also passed away in January of 2019. His owners told that Boo, have developed heart problems following the death of their other dog and his 'best friend' named Buddy in 2017.
In his lifetime, Boo earned an estimated $1 million per year. He still have his stickers and books detailing his adventures and even an entire YouTube video detailing Boo just sitting around and doing cute activities.
Tuna dog
Thank goodness! This dog has no resemblance to tuna fish. Tuna quickly became a sensation and now has his own website, Tuna Melts My Heart. And yes, like many other furry buddies, he also brings in cash. Tuna-inspired items from mugs ($12) to T-shirts ($20+) and even cell-phone covers ($22).
Tuna is a "Chiweenie," a Chihuahua-dachshund mix. What makes him different is his bottom lip and chin are tucked in with his upper front teeth out. Of course, the look is not that appealing, but it can give you smiles for a very long time.
Venus, the chimera cat
Also called the "two faced cat", Venus is quite the sensation on the internet, thanks to her unique colouration. She has two completely distinct colours on each side of her face; it feels like she is two in one cat; one half is a black cat with a green eye, and other is orange tabby cat with a blue eye. She is an animal celebrity that was born to stand out from the crowd.
Venus' income source is mostly from being a successful cat. It is estimated that her net worth is $12million. She has two million followers on Instagram.
Mr Bagel, the chinchilla
He is a rodent. A cute rodent. But there is more to his cuteness and style, he is committed to a cause. An anti-fur activist, Mr Bagel is strictly against all those who are in favour of using his or his friends' fur to make coats. It is reported that as many as 150 chinchillas are skinned alive to produce a single coat. Thus, Mr Bagel uses his platform to spread this awareness message. Mr Bagel has over 100,000 followers on Instagram.
Hamilton, the hipster cat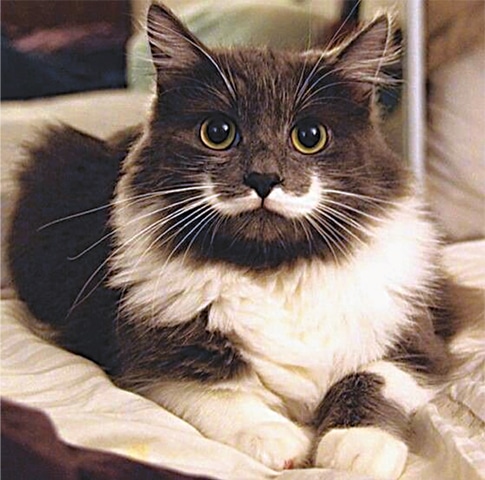 Known for his distinctive moustache-like markings, Hamilton stands out from the usual cat crowd. He can demand up to $13,000 (£10k) per Instagram post. Hamilton rakes in about $100,000 (£77k) a year. But the good thing is that, Hamilton is the most charitable animal on Instagram. The amount he earns is given to the shelter that saved him.
Jack, the cockatiel
With furry little buddies in the limelight, feathery friends are also standing on the mainstage. This cockatiel named Jack is quoted in his Instagram bio as a lovable and curious sunflower-loving cockatiel from Brazil. His photos are of professional quality.
According to his owners, Jack is adventurous and loves to try new things, from skateboarding to playing detective and everything in between. His earnings are yet not known.
Juniper
Juniper is a three-year-old, spunky domesticated fox with a photogenic flair, and a whooping number of 2.9 million followers on Instagram. It is estimated that Juniper earns approximately $9, 790 per post. She is the happiest fox that enjoys spending time with her other fox friend Fig, and a dog called Moose.
Juniper has own book too, Juniper, the Happiest Fox written by her owner Jessica Coker. Juniper is tame fox. Tame foxes have over 4000 genetic differences from wild foxes which make them unsuitable for life in the wild.
Bodhi dog
Bodhi is a Shiba Inu, a Japanese breed of hunting dogs. He is the most fashion savvy dog on the internet and especially on Instagram. Bodhi knows how to act and perform like a star. He is better known for his other name Menswear Dog.
So what made him so famous? His posing in human clothes! Like most showbiz people, Bodhi is also very selective of what he wears and believe it or not he never choses the same dress to wear again.
According to Yena, a fashion designer for Ralph Lauren, told: "We were bored one Saturday so we dressed Bodhi up in serious menswear. When we put the clothes on him, he just lit up — he started posing for us and everything." Now Bodhi has modelled for Coach and has appeared in GQ, Time Magazine and CNN.
He started to earn $15,000 (£11.6k) a month from modelling deals and partnerships. While his range of merchandise including cushions with Bodhi's face, and T-shirts and jumpers. No wonder, if we see other dogs wearing Bodhi brand in the coming days.
Published in Dawn, Young World, January 11th, 2020