ACTING METHOD
Khalid Ahmed is a renowned theatre artist who has also done TV plays. He has been preparing hard for a couple of months to essay the role of Shakespeare's King Lear directed by Zia Mohyeddin at the National Academy of Performing Arts (Napa). The actor has been quoted as having said that the acting method on Pakistani TV is insufficient to understand King Lear.
First of all, we feel that even if that's true, it's a little demeaning to an entire medium. Secondly, our television industry has had artists such as Talat Husain, Rahat Kazmi (two of his Napa colleagues) Khalida Riyasat and Dr Enver Sajjad working for it, leaving a great impact on audiences. Imagine someone like the Oscar-winning Bill Murray saying that the acting method used on stage is insufficient to understand Bob Harris (from Lost in Translation).
---
SQUARELY SETHI
Here's an understatement: Ali Sethi is going places. The Pakistani singer will appear in a video on Times Square during the Christmas break. The project called Future Tradition commemorates the 'genre-bending work of the Pulitzer Prize winning musician Du Yun and her global collaborators.' Earlier this year, Ali S had worked with Du Y to create a musical piece for Carnegie Hall and bits of it will be shown at the above-mentioned famous tourist attraction in New York. How cool is that! It seems that the vocalist's time to become a star has come, squarely.
---
FATHER FIGURE
Indian comedian Kapil Sharma became the father of a baby girl on December 10. Since it's his first child, he was cock-a-hoop about the birth. He immediately went on Twitter to share the good news. "Blessed to have a baby girl. Need your blessings. Love you all."
Congratulations, Kapil S. We wish her a long and happy life. And for you, we have a piece of advice: take good care of her. Producing children is no joke, you see.
---
CONSCIENTIOUS ARTISTS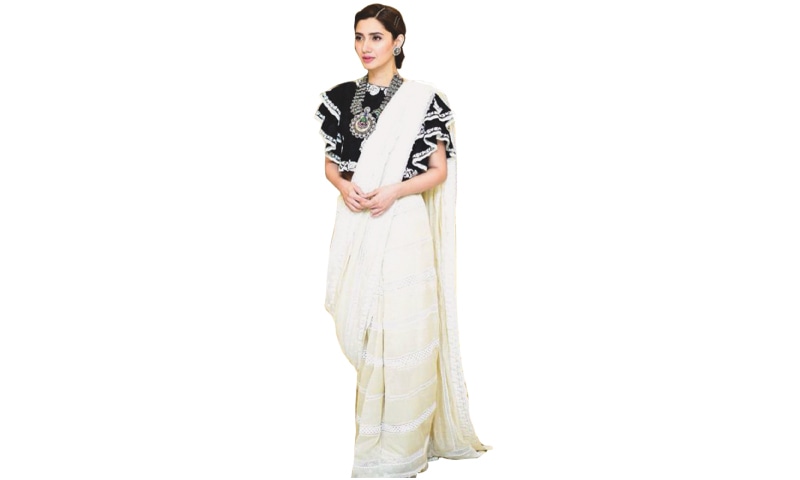 What happened at the Punjab Institute of Cardiology on December 11 left everyone bewildered about the direction Pakistani society is headed in. Many voices were raised against the incident in which hordes of lawyers attacked the hospital, some patients lost their lives and great damage was done to hospital property. Our artist community was quick to give, on social media, its reaction to how things panned out that day. They included Shaan, Mehwish Hayat, Bilal Ashraf, Hadiqa Kiyani and Mahira Khan.
Mahira K was spot on when she pointed out that 'even in wars you don't attack hospitals'. Indeed. But who's listening?
---
BLACK ME TOO
Arguably the most popular talk show host in the history of the world, Oprah Winfrey, has produced a yet-to-be-titled documentary for Apple about the #MeToo movement, to be released next year. It is already creating quite a buzz as last week music producer Russell Simmons and rapper 50 Cent felt extremely angry about the stories narrated in the film about them.
Russell S wrote a long note on his Instagram page rebutting the alleged claims made in the documentary about him being a womaniser, concluding he has never been violent or forced himself on anyone. The rapper went a step ahead, saying he doesn't understand why Oprah W is going after black men. Well, here's the deal you two: let the documentary come out, and try and refute the girls in it who have spoken against you. No point going after Big O.
---
WHEN IT HAPPENS
Arbaaz Khan, who was once married to the stunning Malaika Arora, is going out with the Italian model Georgia Adriani (she will soon be seen in an Indian film Welcome to Bajrangpur). When a pen-pusher asked the actor/producer whether he is getting married to Georgia A, he got a little defensive: "Yes, I'm dating her… When it [marriage] happens, you will get the invite or I will announce it. So I guess people should not be very impatient to know about what's happening." Arbaaz K, right now you're being a trifle impatient with the journos. Cool it. They usually know what's happening where. Or what's not happening…
Published in Dawn, ICON, December 22nd, 2019