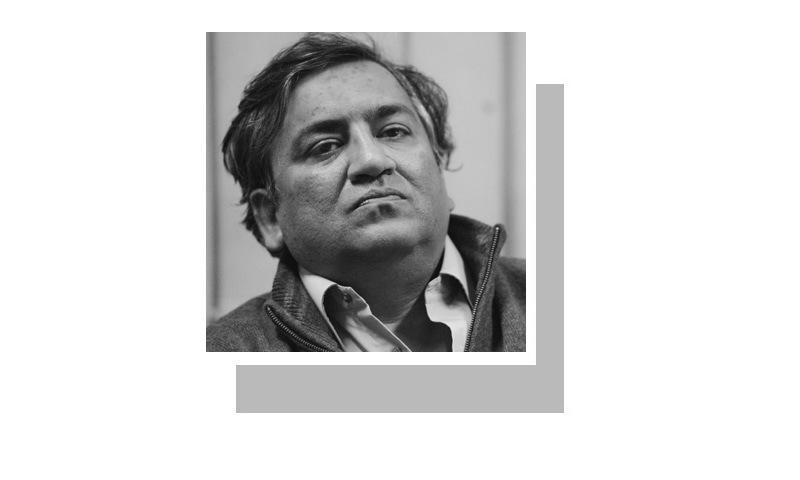 THERE is no end to man's lust for new ways of annihilating human life. Not to be left behind, Pakistanis appear to invent ways of deriving this ultimate pleasure.
Muhammad Iqbal was born to Noor Muhammad and his wife some 46 years ago. He had six siblings, three brothers and three sisters. The girls having been married off, for the last decade or so, Noor Muhammad, his wife and their sons lived together off Ferozepur Road in a dense if relatively new locality of Lahore.
Among the sons, only Iqbal was unmarried. As the eldest, he was responsible for providing for his parents once his father, now 70, retired as a gardener at a public-sector hospital in the city. There was one problem though. Iqbal was incapacitated by a disability. He was blind.
"I will not lie to you. Iqbal did work. He worked as a beggar," a person close to him confirmed by telephone. I was also told that Iqbal did manage to find his way about outside his home. And while on his rounds of the locality, he made friends and built up acquaintances. It was one such relationship that proved to be his downfall.
On a routine search for succour in November, Iqbal ran into people working at a tyre repair shop. The shopkeepers and the visitor apparently knew each other, only on this occasion there was mischief taking shape in the minds of the 'hosts' that would change their lives forever — just as it would bring a shocking end to the invisible journey of Muhammad Iqbal.
There have been jokes and stunts culminating in disasters. This has been brewing for a long time.
The case is pending with the police. From the details that have emerged in the media, Iqbal was taken into the shop where his body was filled with air through the pump used to inflate tyres. The effects the prank had on his system inside can only be imagined. From the reports we have, some kind of an attempt was made to save the blind, helpless man in hospital. These attempts failed and Iqbal's parents now say their fate rests with Allah. His brother says the family are pursuing the case — as best as they can.
An analysis of the behaviour of those who 'accidentally' brought Iqbal's life to an abrupt, most unusual end is awaited. But one thing is certain, when the experts finally get round to assessing the motive and sentiment behind this fatal innovation, they will have more than just Iqbal's case as evidence to feed their minds on.
The trend is picking up pace. A few days after Muhammad Iqbal was disposed of as an expendable in Lahore, news came from Karachi that a man was killed in a 'prank' in the city's Baldia Town area — "after his friends filled his body with air through a compressed air pump at a tyre repair shop..."
Noor Sher, son of Azam Khan, was one year older than his Lahore partner in fate. He was dead on arrival at the Abbasi Shaheed Hospital. Unlike what happened in Lahore, the police in Karachi did not register a case, at least not initially, the bigger city perhaps ready to offer even greater allowance to mischief-makers under the head of 'things happen'.
A news report quoting investigators said, "the man's friends at the shop inserted into his body the compressed air pump nozzle designed for tyres and he died due to the high air pressure inside him".
The report said the "...the victim's friends fled the scene following the incident. Though the police believe that the incident occurred accidentally, they have launched a hunt for the suspects". That's so kind of our law enforcers. Where else do we have busy cops going on a hunt for suspects they don't have an inclination to formally charge?
If only there had been an intention to forewarn — there are just too many pranksters deserving of an urgent rap on their shins.
There have been other jokes and stunts culminating in disasters. This has been brewing for a long time. Remember how a boy, 11, who wore a 'monster mask' was shot dead by a security guard in Karachi in 2016? That was categorised as an accident.
In more recent days, in Lahore, three men were "filming a video in which they were pranking people by scaring them while pretending to be a ghost.
"However, things took a turn for the worse when they tried to prank a family in a park near Lytton Road. The men of the family did not find the prank funny and opened fire on (Z), killing him instantly.
"The police have arrested [the other two members of the filming team] on suspicion that they might be the masterminds behind their friend's killing."
A combination of conspiracy and prank is not unheard of. There have been so many over the centuries where deceit has been used in a most prank-like manner to get rid of an unwanted presence.
To cite a recent example that caught international attention, in February 2017, an Indonesian woman who was suspected of killing a high-profile North Korean citizen said she thought she was taking part in a TV prank. She was accused of spraying the victim's face with a substance. She said she didn't know the substance was poisonous.
Far from that area where conspiracies rage, however, our gravest danger comes from the sheer competition that the pranksters happen to generate among themselves. It's a frenzied contest that demands ever newer, more dangerous, sometimes lethal new schemes to shock. It is this madness that leads one voice on social media to warn about a professional television prankster.
".... instead of making [the] situation funny he gets into [a] fight with people, many times with a sharp cutting weapon in his hands. For example [in] his latest prank... he came inches close to being beaten down to pulp [by] a mob of angry people...With a prankster recently getting killed in Lahore, it is high time we do something ..."
The writer is a Dawn's resident editor in Lahore.
Published in Dawn, December 20th, 2019