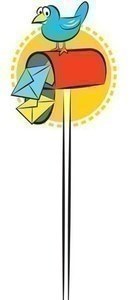 Remembering the APS martyrs
The number '16' is often referred to as a sweet number and is called 'sweet 16'. On the other hand, the month of December is known as a month of love and peace.
So 16th of December should ideally be a day when sweet people and children are filled with love and are enjoying their lives peacefully. However, 16th December 2014 turned out to be the opposite of what one would expect a day of love and peace to be, when the hearts and dreams of so many parents were shattered and peace of the entire nation was pierced into pieces. Many children between the ages of six and sixteen were martyred mercilessly in a matter of minutes.
Is 16th of December a curse for the people of Pakistan? Forty-eight years ago, another black day was observed by the people of Pakistan and the eastern wing of the country was separated.
As the famous writer Adam Wordsmith states, "Is there any colour darker than the colour black?" Probably not, but if indeed there is a shade darker than black, it would be the colour of 16th December 2014, for Pakistan.
Five years have passed by and no one has forgotten the victims or forgiven the culprits. Five years have passed, but the hearts still ache. Those children were like our brothers and sisters, and we hadn't given up because of this cowardly act. The sacrifice and bravery of those children and staff of APS Peshawar who perished that day, give us the courage to rise and shine again.
Syed Qasim Hassan Rizvi,
Islamabad
Hazardous air quality in Lahore
I am a student from Lahore and I would like to bring to notice the drastic change in the environmental condition of my city. Not only is this affecting our physical health, but simultaneously becoming a terrible threat to us mentally.
This is a big menace for our education since schools close down without early intimations. We are never sure if tomorrow will be a good day to breathe or not.
The health of every Lahori is being affected due to breathing in this pit hole. When we go outdoors, all we breathe is poison. We feel a prisoner to this city of smog. When terrorism shook our country some time back, we were afraid to visit public places, but now we are afraid to even breathe in any place.
The solution is that strict regulations must be placed on the hazardous emissions of air pollutants. If the authorities continue their slumber most of the year, no miracle is going to happen in just the last two months of the season when the air condition is already at its worst.
It's time to stop blaming one another and begin raising our voices not only for the people present today, but also for the many generations to come.
Shanze Faheem,
Lahore
Published in Dawn, Young World, December 14th, 2019