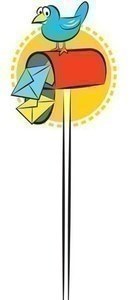 A tale of two generations
This is with reference to the article "A tale of two generations" by Laiqa Shahid and Mahnoor Ilyas (YW, September 7, 2019).
I agree with them that the new generation is more aware nowadays. Our parents were born in 20th Century and we are born in the 21th Century, so there is bound to be a difference in both generations. Our parents have learnt many things in their lives and experienced many moments that we haven't encountered yet, and they may have made mistakes that should be avoided by us.
My grandma studied till only 12th grade, my mother completed her engineering degree and I will go farther than that. Our parents are hard working, but we tend to be lazy. If the new generation uses modern technology in a positive way and takes guidance from the older generation's experiences, then there is no reason that we cannot achieve success in life.
Rumaysa Imam,
Karachi
Look after your planet
This is with reference to "Our planet is calling out to us" by Nahal Naib (YW, September 28, 2019). The writer has wonderfully penned her ideas on the important topic while discussing the nitty-gritty of global warming.
Our negligence towards issues related to global warming is not just dangerous for us, but also for the other creatures that are struggling to survive.
I request all YW readers to promise yourselves that you'll take steps to save the planet. Don't throw garbage in the school playground and you will also tell others not to do so. Our youth can take the initiative for planting trees in their colleges or universities to make our urban areas greener and it will help to reduce the effects of global warming. They also can make others aware by telling them the problems caused by deforestation.
Planting trees not only helps us human beings but also other creatures that live on trees and in the forest.
Reducing the use of plastic bags can help us overcoming pollution. Everyone must play their role by sharing these small, but salutary ideas with those who are unaware of the hazards of global warming.
Muskan Afzal,
Khairpur
PM for a day
If I were the prime minister of Pakistan for a day, I will keep my lifestyle simple and not demand luxuries and protocol.
I will improve our education system and develop a healthcare system for the poor and injured people. I will see to it that there is 100 percent literacy in our country and no unemployment.
I will arrest criminals and return all the looted money that they have stolen.
Eman Fatima,
Karachi
Published in Dawn, Young World, October 12th, 2019