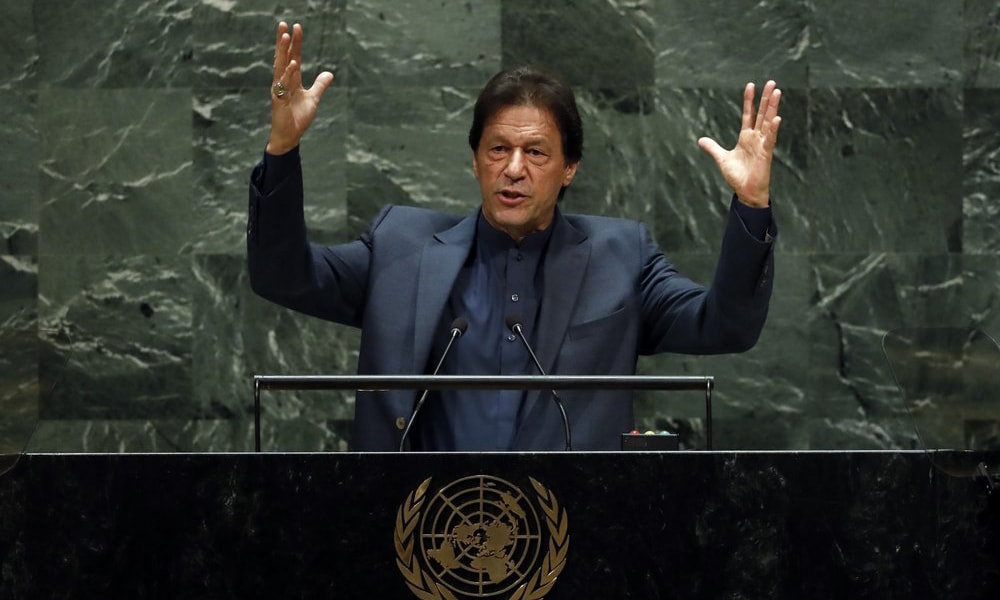 Prime Minister Imran Khan on Friday called out the international media for continuing to give "headline coverage" to the ongoing Hong Kong protests but "ignoring the dire human rights crisis" in occupied Jammu & Kashmir.
"I am puzzled as to how international media continues to give headline coverage to Hong Kong protests but ignores the dire human rights crisis in IOJK — an internationally recognised disputed territory illegally annexed by India with 900,000 troops imposing a siege on 8 million Kashmiris [contd] for over 2 months, with a complete blackout of communications, thousands imprisoned — including [the] entire spectrum of political leadership plus children — and a growing humanitarian crisis," the premier wrote on Twitter.
"In IOJK, 100,000 Kashmiris have been killed over 30 years fighting for their right to self-determination as committed to them by the international community through UN Security Council resolutions," he added.
In pictures: 60 days on, occupied Kashmir remains under siege
India imposed a strict curfew on August 5 after stripping occupied Kashmir of its statehood while Indian troops flooded the Kashmir Valley.
Mobile internet and phone services have been cut and landline phone access remains spotty, disrupting daily life and business in the valley, home to about 7 million people. More than 2,000 people, including mainstream political leaders, are locked up or under house arrest.
Prime Minister Imran, who has declared himself "an ambassador of Kashmir", has raised the issue of the continued lockdown at multiple platforms, including the UN General Assembly, and shared concerns over a possible massacre in occupied Kashmir.
"Eight million people in an open jail is unprecedented in this day and age. The biggest worry is what happens once the curfew is lifted? We fear with 900,000 soldiers there, there will be a massacre," the premier had said last month.