September 23, 2019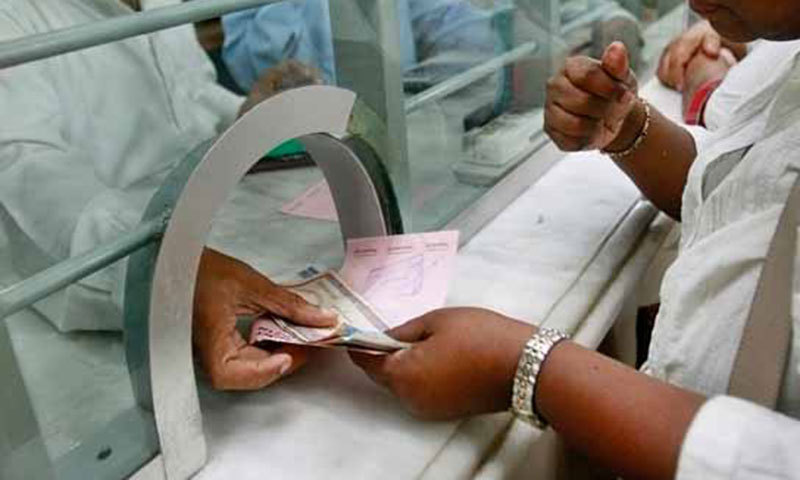 Banks' contribution towards the achievement of Sustainable Development Goals (SDGs) is not impressive, although they have been making some efforts. They need to do more and do it wholeheartedly.
Since 2015, banks have been lending aggressively to farmers, which may have served the development strategy to some measure. But the problem is that they lend mostly for a year for farm production. Had their lending for agricultural development also soared, the impact would have been better. Besides, our farmers from the smaller provinces still have a small share in agricultural finance. This affects not only agricultural growth but also financial inclusion, which is a must for meeting the SDGs.
Banks' lending to small, medium and micro enterprises — another must for meeting the SDGs — remains low in volume, lopsided in favour of urban areas and negligible in the poorer sections of the population. So SME lending is yet to contribute more towards the SDGs.
In 2014-15, agricultural lending totalled Rs516 billion. It reached Rs1.17 trillion in 2018-19. But the share of agricultural development loans still remains less than six per cent of the total i.e. Rs68bn.
Policymakers and ordinary people need to know exactly what banks have done so far to achieve the SDGs
The number of farm loan takers also increased from two million in 2014-15 to 3.9m in 2018-19. This number jumped mainly because of microfinance institutions, presumably helping reduce rural poverty and promote rural entrepreneurship, financial inclusion and women empowerment.
Banks' lending to the SME sector has, however, not grown as impressively as lending to agriculture. That remains a roadblock to financial inclusion and entrepreneurship. The stock of bank loans to SMEs that stood at Rs261bn in June 2015 grew to Rs470bn in March 2019. In order for SMEs to make a greater contribution towards the SDGs, the stock of SME loans should have grown more rapidly. Worse still, the total number of SME borrowers rose from 152,500 to just 181,750, showing a net addition of 29,250 in about four years. There are at least 3.2m SMEs in Pakistan. The fact that banks are not meeting financial requirements of even 10pc of them is a sad commentary on their commitment towards financial inclusion.
Ensuring gender equality, imparting better education and improving public health are some of the SDGs where consumer lending by banks can make an impact. Sadly, banks have not been offering tailor-made education and health loans. But one should assume that growth in personal loans must have had some positive, though nominal, impact on education and health care and helped families take care of female members as well.
In 2014-15, the stock of personal loans (that are a part of consumer lending) stood at Rs126.5bn. In the next four years, it grew at an average annual rate of less than 10pc. It rose to Rs173.2bn in the last fiscal year.
Towards the end of April this year, the State Bank of Pakistan (SBP) introduced a refinance-cum-credit guarantee scheme for female borrowers. The scheme will help in the financial empowerment of women. Under the scheme, the central bank will provide refinancing at zero per cent to banks and other participating financial institutions. They will lend money to women entrepreneurs at a 5pc annual interest rate.
The fact that banks are not meeting financial requirements of even 10pc of 3.2m SMEs is a sad commentary on their commitment towards financial inclusion
Promoting entrepreneurship among women is necessary to meet many SDGs. In mid-July, the central bank also issued guidelines to banks and other financial institutions for the implementation of the prime minister's Kamyab Jawan SME lending programme. This programme, together with the refinance-cum-guarantee scheme for female borrowers, should be helpful in reducing poverty, creating a pool of innovative minds and improving social conditions for poor families — all part of our SDGs.
For environmentally sustainable growth of the manufacturing sector, which forms part of the SDGs, it is important for banks to promote green finance. In October 2017, the SBP came up with guidelines on green finance. But those are yet to be incorporated fully in internal management policies of banks. The concept of green financing is not limited to bank loans meant to help industries meet environmental standards. It is also about encouraging them to develop the local base for production of green technologies. Banks need to introduce innovative products for green financing.
Policymakers and even ordinary people need to know exactly what banks have done so far to achieve the SDGs and how they can contribute more meaningfully towards this cause.
The SBP may consider issuing a separate report on this subject along with its quarterly reviews of the economy. Parliament can even require the central bank to do this.
Providing affordable and clean energy is one of the SDGs where the banks' role is quite essential. From the financing of clean energy projects to offering loans to industries for acquiring green technologies, the scope for the banking interaction with them is vast.
Banks have been involved in the financing of energy projects for long and can boast of having covered many success milestones.
In the last fiscal year, banks did not go for aggressive lending to the private sector amidst an economic slowdown and build-up of bad loans. Yet their fresh lending to the energy sector increased by Rs94bn.
The volume was more than 16pc of their total fresh lending to private-sector businesses. However, with foreign direct investment falling and domestic investors waiting for improved national security and political environment, there are not many clean energy projects in the pipeline. Once such projects come up, the SBP can encourage banks to finance them.
Published in Dawn, The Business and Finance Weekly, September 23rd, 2019