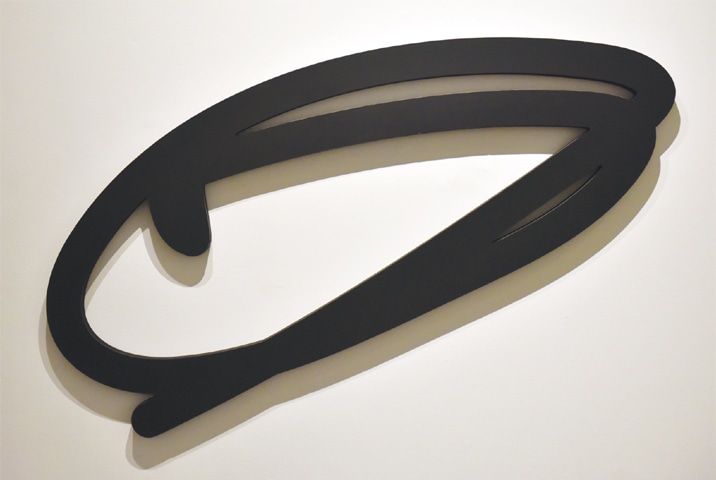 KARACHI: Language is power, provided one knows how to use it persuasively. And power often assumes a tyrannical role in our lives. The simple task of communication assigned to language is not as uncomplicated as it seems. To communicate is to convey a thought idea, but the (mis)use of language can dictate, coax, order, request, embalm and hurt.
This is the idea that distinguished artist Muzzumil Ruheel wants his admirers to try and understand in his latest body of work exhibited under the title Misunderstanding at the Canvas Art Gallery.
Given the subject of the show, it might prove helpful to talk about the terms 'signifier' and 'signified' as espoused by linguist Ferdinand de Saussure. The former basically has to do with sound-images and the latter imparts meaning to those images as a concept. For example, if one asks someone to leave the room with a (rude) hand gesture, it will count as the signifier while the very idea of asking someone to go is the signified. Now philosophers have debated over this fiercely, and it is still open to discussion, but the fact remains that it is the medium of language with which we try to materialise our intentions.
Ruheel in his statement makes sense of the topic in the following words: "To fully comprehend the mechanisms and reasons for communication failures, I decided to document my interactions with misunderstood words. This exhibition features those conversations. Whether they are deliberate or unintentional, I have explored how these words have played their role at different times, instances and critical circumstances."
The key phrase here is 'misunderstood words'. So language is doing a job that can be unclear (not all the time).
As a result, what the viewer gets is a fantastic array of artworks made with wood, oil paint and acrylics. Aptly, the name of the first exhibit is formulated as a question –– 'What Is This?' Then, rather interestingly (and probably the artist is throwing a hint at the viewer about the ambiguities inherent in words) the piece 'What I meant Was' with its 'clarification' undertones takes the show forward. While all of this is happening, Ruheel without any fuss impresses with his craft that is imbued with artistic grace –– one area where intricacies of language don't matter at all. One just has to enjoy it.
The exhibition will conclude on Oct 3.
Published in Dawn, September 22nd, 2019