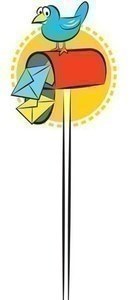 Stray dogs
I would like to draw the attention of the authorities concerned, through your newspaper, towards the menace of stray dogs whose population is increasing in cities.
Recently, an eight-year old child was killed after being attacked by a stray dog in Ferozabad, Khuzdar, when he was playing along with his friends.
The responsible authorities of every district of cities and towns should take importance measures on this issue. Being bitten by the stray dogs can have serious consequences.
Waheed Wahid,
Turbat
Money matters
This is with reference to article "Money matters" by Ambreen Arshad (YW, July27). The writer has suggested very important points to tackle the problems which usually result from the irresponsible use of money.
As money plays a significant role in our lives it is very important for us to spend it in proper way.
Wajid Ali Keerio,
Shaheed Benazir Abad
II
The article "Money matters" by Ambreen Arshad was a very timely one, as most people are struggling from financial hardships because of steep prices of all things.
We need to understand the value of money and saving it, the financial situation of our family and also make the effort to not make unnecessary demands on our parents.
Consumerism has made everyone addicted to shopping, resulting in senseless spending of money which leads to financial burdens on the breadwinners. It is no wonder that many people turn to illegal means and ways to make more money just to keep up a false image of affluence in society.
If the family doesn't demand more money from the breadwinner, which is usually the father, then he will not have to turn to illegal and corrupt ways to bring home more money.
Therefore, I urge everyone to live within their means and not waste money or run after it.
Sajid Ahmed,
Lahore
Cook-it-yourself
This is with reference to the recipe "Cheesy omelette in a cup", published in the Cook-it-yourself section of this magazine.
I tried this and it was just too tasty and very easy to make. My mother was surprised when I got up early one weekend and make this in breakfast myself.
The best part was that I did not have to use the stove so my mother was not worried about me getting hurt while handling the stove.
I want to thank the writer for giving us such tasty recipes that children can make themselves.
Ayla Naeem,
Islamabad
Published in Dawn, Young World, August 17th, 2019