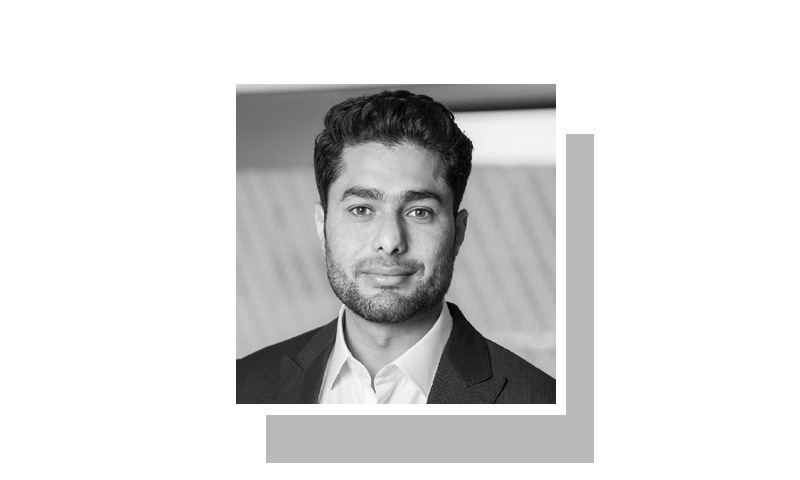 THE Belt and Road Initiative has attracted praise and critique since its inception in 2013. The response is not unnatural for the transnational endeavour that could mobilise an investment of $1.3 trillion by 2027 and will potentially change the geo-economics of partner countries and regions. It remains to be seen, however, if BRI's architects will follow in the footsteps of Western hegemons or seek mutually beneficial partnerships.
The West, led by the US, is becoming more wary of China's bolstering economic muscle with every passing day. The country has faced more intense scrutiny since 2015 when it announced 'Made in China 2025', a plan to spearhead high-tech industrial development. Beijing presents it as an effort to circumvent the middle-income trap, but Western countries accuse it of mercantilism and subsidising Chinese firms heavily for a competitive edge over their Western rivals.
On the political front, Western strategists equate BRI with debt-trap diplomacy to sow the seeds of distrust. The accusation is ironically levelled by the architects and custodians of the Bretton Woods system. Besides, it emanates from a policy to limit China from playing an assertive role in the developing world, which may undermine the West's contemporary dominance. Pakistan — the host of BRI's crown jewel, the China-Pakistan Economic Corridor — has strategic ties with China, which both countries are striving to deepen further. Our analysts argue CPEC is a historic opportunity for Pakistan to leapfrog into the 21st century.
The success of CPEC is crucial for Beijing to place itself as a trusted partner for the Global South.
In this backdrop, it's barely noted that the corridor is now a test case for Beijing too to demonstrate its ability of becoming a trusted partner for the Global South. It is nonetheless incumbent on the Pakistani government to remain cognisant of channelling the benefits of CPEC towards our youth and poorer population. No matter how sincerely Beijing pursues CPEC, we cannot discount the fact that its own economic interests, not inherently exploitative though, would hold supreme, and we must realise that sooner rather than later.
As President Xi presses ahead with his flagship initiative and presents BRI as a common development goal, our decision-makers should aim to nurture a long-term partnership that yields equitable dividends. This necessitates an understanding of the needs of our economy for today and for tomorrow and prioritising the areas that hold all-out benefits. Likewise, Beijing must pursue economic ties with Islamabad based on the principles of transparency and shared prosperity, regardless of our much weaker economic might.
Despite some politicking regarding CPEC's initial priorities, it was carefully crafted because the provision of energy and transport infrastructure is a prerequisite for economic advancement. The second phase prioritises agriculture, digital connectivity, industry, tourism etc. As this economic integration accelerates, future collaboration, CPEC 3.0, should be manoeuvred towards high-tech sectors — namely telecom, electric mobility and renewables, where China is an emerging global leader — to optimise CPEC's benefits.
In the telecom industry, China's Huawei has become a leading equipment supplier and is among the world's most innovative companies with nearly 88,000 patents as of December 2018. Analysts believe it is set to lead the world in the rollout of the future's most promising, and critical, technology: fifth-generation (5G) mobile telecom infrastructure. As of April 2019, Huawei had signed more than 40 5G contracts globally, proving that the firm can commercialise its solutions faster than its Western and Asian rivals.
Many Chinese tech giants are already present in Pakistan. Since digital connectivity and infrastructure are essential for tomorrow's economies, future cooperation in this area should form a major pillar of CPEC. Regardless of the US government's fierce opposition, Chinese tech giants will be at the forefront of advancements in the telecom industry. Therefore, B2B partnerships could help Pakistan's budding ICT sector to develop capacities by engaging with Chinese partners. Meanwhile, Chinese firms can target the vast untapped potential of Pakistani market.
Concerned chiefly about its soaring dependence on imported fuels and worsening urban pollution — challenges we can relate with — the Chinese government implemented several corrective measures. Since taking the reins in 2013, President Xi has stressed the need for sustainability more than his predecessors. Resultantly, China is a leader in the renewables industry and the largest market for electric vehicles (EVs). According to Wood Mackenzie, a consultancy, by December 2018 China had 181 gigawatt of wind and 175GW of solar PV capacity — a whopping one-third of installations worldwide.
Although Western original equipment manufacturers (OEMs) dominate the global wind turbine value chain, Chinese PV suppliers are rivalled by none, albeit facing anti-dumping duties by many countries. Chinese turbine OEMs have struggled to lure investors outside their domestic market, but thanks to CPEC, they hold a 30pc share in Pakistan's nascent wind energy market. Chinese turbine OEMs are willing to localise production for future installations, which can lay the foundation for tech transfer — yet another incentive that sets renewables apart from thermal power.
China leads the world in emerging trends in e-mobility. It has over 200 million electric two-wheelers and recorded sales of 1m EVs in 2018 — more than the rest of the world combined. According to McKinsey, a consultancy, the success of Chinese OEMs is more pronounced in the e-bus segment — of the 97,000 urban buses sold in China in 2018, 87,000 were electric.
Beijing has a goal that one-fifth of vehicles sold in China by 2025 should be electric, which will catalyse exponential growth in EV sales and help Chinese manufacturers consolidate their strengths. Advancements in these sectors will create further synergies. For instance, 5G connectivity is necessary to commercialise autonomous EVs and robo-taxis, which will rely on artificial intelligence and fuelled (ideally) through renewables.
This is not to suggest that China will help us become an important player in these futuristic technologies. That thought is far-fetched. Nevertheless, by aiding Islamabad in these areas to address the economic and environmental challenges it faces, Beijing will vindicate President Xi's stated vision of BRI and legitimise its leadership in the developing world. Or else we must tone down the enthusiasm that encircles CPEC and reassess the allocation of our scarce institutional resources for better outcomes.
The writer is an analyst specialising in energy policy and political economy.
Twitter: @sohaibrmalik
Published in Dawn, May 27th, 2019
Now you can follow Dawn Business on Twitter, LinkedIn, Instagram and Facebook for insights on business, finance and tech from Pakistan and across the world.