April 25, 2019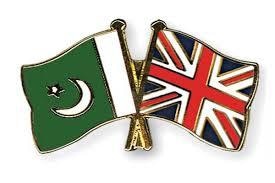 ISLAMABAD: A commitment to promote greater links and economic growth between the United Kingdom and Pakistan's tech sector was launched in the British Parliament in London on Wednesday.
The initiative will seek to create a Pakistan-UK tech corridor, providing a gateway for greater connectivity between the two countries, a press release of the British High Commission said.
The organisers 'Tech London Advocates Pakistan' (TLA) – a collection of tech experts and innovators – brought together thought leaders, business and investors to foster greater collaboration, innovation and sharing of technical knowledge and best practices with the goal to forge stronger links between the UK and Pakistan's tech sectors.
Pakistan's High Commissioner to the United Kingdom, Mohammad Nafees Zakaria, and UK Deputy High Commissioner in Karachi and Trade Director to Pakistan Elin Burns attended the launching ceremony.
Speaking on the occasion, Mr Zakaria said the IT sector in Pakistan is growing exponentially, and experts expect it to grow a further cent per cent in the coming years. The 'New York Times' called Pakistan the next software hub, he said. Upwork.com, which has 26 million registered users, reported that Pakistanis accounted for the fifth largest number of software freelancers, the high commissioner said.
Mr Zakaria said the 'Digital Pakistan Policy' includes fiscal proposals including extension of zero-rated income tax regime on IT and IT-enabled Services exports to 2030. Other fiscal measures include Special Economic Zones (SEZs) for the IT sector to encourage the investment in IT-ready physical infrastructure in the country, he added.
Speaking at the event, Ms Burns said the technology businesses are at the heart of the UK economy and are playing an important role in driving growth across the country, from financial services and high-value manufacturing to retail and agriculture.
"London is ranked the second most connected place globally for tech. With the UK's expertise and the untapped potential of Pakistan's burgeoning sector, tech is a potentially high growth area for further collaboration, creating jobs and prosperity for both our countries," he said
Chair of Tech London Advocates Pakistan, Naheed Afzal said the initiative aims to create a platform for tech businesses and entrepreneurs to connect, collaborate and share positive ideas and opportunities to the benefit of both the UK and Pakistan, countries which share such close links.
Published in Dawn, April 25th, 2019